Expert in security and compliance to ensure that cloud-based marketing automation firm can successfully navigate complex privacy regulations
(PRUnderground) January 21st, 2021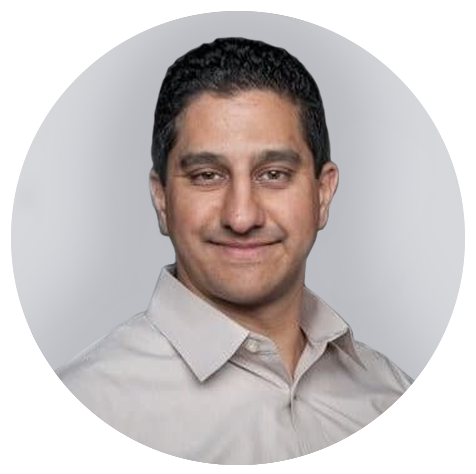 Maropost, a leading innovator in the field of marketing automation and ecommerce, today announced that it has appointed Dennis Dayman, an industry leader in security and compliance, to the role of Chief Privacy Officer (CPO). As CPO, Dayman will lead Maropost's global privacy and compliance strategy while overseeing any privacy regulations, laws and rules that change the industry landscape. The issue of privacy and data security has grown increasingly important for marketing service providers.
"We are excited to have Dennis join the team," says Ross Paquette, Maropost Chairman and CEO. "Being an innovative force in customer engagement is all about data. We have therefore a responsibility to our clients, as well as to a variety of regulators, to be good stewards of that data. Dennis will be on point to make this a reality."
Dayman's role as CPO will include managing, coordinating and monitoring Maroposts's day-to-day data protection and privacy compliance. To ensure compliance, Dayman will establish appropriate operational controls, policies, online guidance and reporting processes. In his position, Dayman will also be tasked with monitoring the organization's adherence to these measures. 
Privacy has become a significant priority for virtually all businesses, as laws such as the EU's GDPR regulations and the California Consumer Privacy Act (CCPA) mandate strict protection of consumers' Personally Identifiable Information (PII)—while also imposing potentially very large penalties on firms that fail to abide by the rules. As a cloud-based technology company, Maropost has its own distinct challenges in this regard, as it may store PII in multiple geographic locations. 
"This is the kind of challenge I love." said Dayman. "There's nothing better than rolling up your sleeves and getting down to the hard work of data protection. It's a discipline that can throw the occasional curve ball your way, but if you design your controls well and monitor them diligently, you will not run into serious difficulties which I look forward to continuing at Maropost."
Prior to joining Maropost, Dayman served as Return Path's Chief Privacy and Security Officer before it was acquired. He previously held the same position at Eloqua, which was later acquired by Oracle. Among many other accomplishments, Dayman was notably appointed to the Department of Homeland Security (DHS) in 2018 to serve on their Data Privacy and Integrity Advisory Committee (DPIAC). In this position, Dayman contributed input to DHS on programmatic, policy, operational, administrative and technical issues that relate to personally identifiable information, as well as data integrity and other privacy-related matters.
About MAROPOST
Maropost is a cloud-based marketing automation platform that helps Business-to-Consumer (B2C) companies acquire, engage and convert prospects and customers across multiple channels (e.g., email, social, web, mobile). Marketers can quickly create complex customer journeys, send targeted messages and optimize their campaigns. Many of Maropost's features are automated, allowing marketers to focus on more strategic needs.
For more information, please Visit Maropost.com!
The post Maropost Doubles Down on Security With Appointment of Dennis Dayman As It's New Chief Privacy Officer first appeared on PRUnderground.
Press Contact
Name: Jacopo Mauri

Phone: 1.888.438.3152

Email: Contact Us

Website: https://www.maropost.com
Original Press Release.