Can Israel and the ISRA ETF Beat Their GDP Projections?
December 21, 2020 at 13:26 PM EST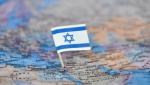 Getting single-country exposure in emerging markets (EM) will depend heavily on an investor's own due diligence, especially with the coronavirus in the mix. With 2021 on the horizon, some EM countries are looking to beat gross domestic product (GDP) forecasts, such as Israel and the the...