Could A.I. Be the Next Frontier for ESG Investing?
October 22, 2020 at 12:45 PM EDT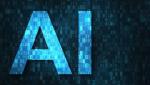 While environmental, social and governance (ESG) investing is already garnering popularity amid an uncertain market landscape, the sector could be getting help from disruptive technology. Artificial intelligence, in particular, could enhance the sector and identify ESG opportunities quickly and...