Is Indonesia Doing Better Than Its Stock Market Suggests?
September 17, 2020 at 13:46 PM EDT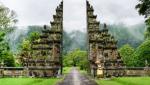 The Indonesia stock market, like the rest of the world, took a hit amidst the economic effects of Covid-19. Given its relative size, however, does the stock market serve as a reliable indicator of the overall economy? James Guild noted in The Diplomat that "the exchange may be punching below...