Innovative company, FWM Docks, offers homeowners the chance to own beautiful floating aluminum docks which are both easy to install and completely customizable.
Hudson, NH (PRUnderground) January 21st, 2019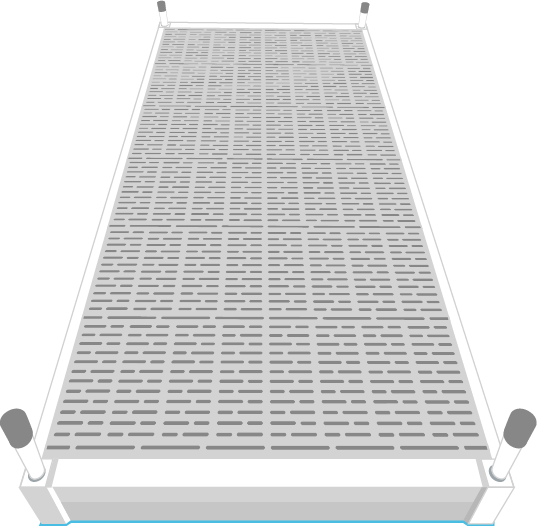 FWM Docks has been offering beautiful floating aluminum docks for the past 20+ years. Over time, their product has only gotten better, and attracted more people from all over the nation.
The Benefits of Aluminum in Marine Environments
Aluminum naturally oxidizes in fresh and salt water, which means it will create a natural layer of protection over the frames structure. This helps to prevent common material corrosion that come with other traditional dock materials. FWM Docks also offers multiple marine grade, non-slip decking surfaces suitable for use in salt water environments.
Floating Docks vs. Stationary
Floating docks are preferred over stationary docks in several situations. Exceedingly deep water (10' +) can make anchoring a stationary dock difficult, making floating docks the preferred solution. They are also perfect for fluctuating water levels.
100% Customizable
The floating aluminum dock sections are 100% customizable. They can easily connect to one another providing endless configuration options. In addition to offering corner gussets, FWM offers standard pieces in sizes 4'x10', 5'x10', 6'x10', 4'x12', and 5'x12'. For additional costs, the company is also able to create entirely customized sizes.
There are three standard decking surfaces to choose from, each are available in multiple color options.
Easy to Install
FWM's floating aluminum docks are easy to install. Typically, two people with a limited amount of mechanical understanding can install them in just a few hours. FWM does offer installation services.
About FWM Docks
FWM Docks began in 1975 as a small, family owned business. They eventually grew to be the world's largest producer of aluminum cryogenic heat exchange vaporizers. In 1997, the company decided to expand their business in a different direction – modular aluminum dock frames. For the last twenty years they have been creating quality, customizable frames that customers can count on to live up to – and exceed – all their expectations.
For more information on FWM Docks, or to purchase a beautiful floating aluminum dock of your own, call the sales line at (603) 578-9699. You can also visit their website at www.fwmdocks.com, or stop by in person at 11 Friars Drive, Hudson, New Hampshire, 03051.
About FWM Docks
Press Contact
Name: Michael D Barry

Phone: 603.239.2368

Email: info@fwmdocks.com

Website: https://fwmdocks.com/
Original Press Release.