The Sports Facilities Advisory, Illinois-Based Convention & Visitors Bureaus, and other Industry Leaders Gather in Tourism Workshop
Clearwater, FL (PRUnderground) November 7th, 2018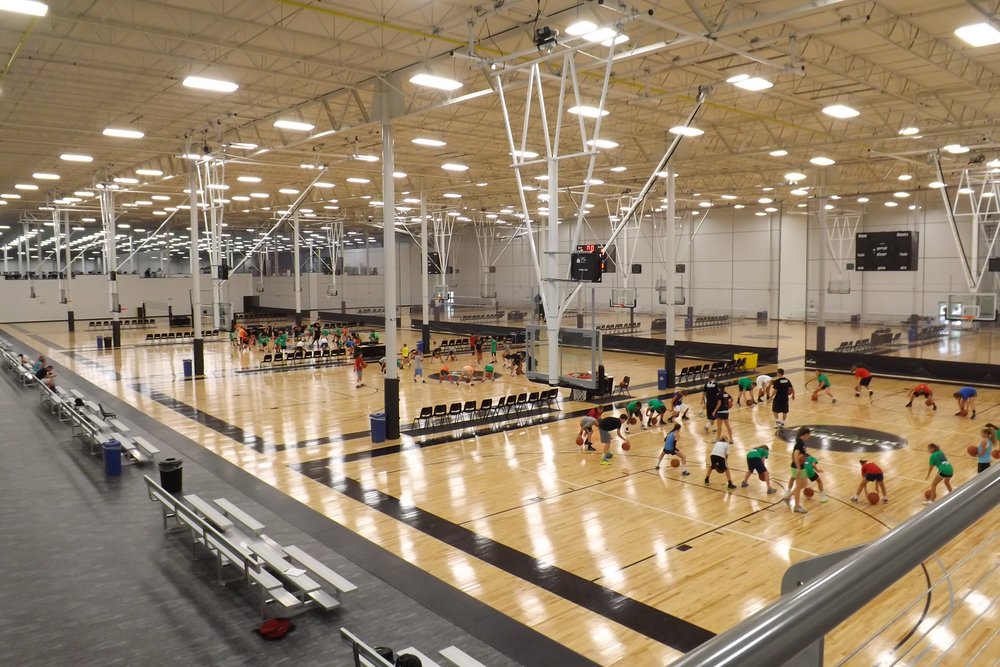 Convention and visitors bureaus (CVB) are slated to gather in Illinois for the ICCVB Conference November 11-13. CVB Representatives, sport company CEOs, and sales representatives will make up the audience for this state-wide conference which will cover important tourism topics like the future of hotels and lodging, enhancing your destination, and repurposing empty big box stores for sports, recreation, and entertainment. Eric Sullivan, partner for the industry leading sports and recreation facility planning and financing firm Sports Facilities Advisory, is slated to speak at the event.
"We're excited to be contributing to this event," says Sullivan. "We work with local government and developers across the country to plan, finance, and develop their new sports tourism complexes, local parks and recreation facilities, and event centers. Because of the size of land and capital investment required, it's not always feasible to start a new facility. However, there may be an opportunity to repurpose existing real estate assets and enhance historically retail destinations to create new places to play for kids and communities."
SFA has supported the planning of several re-development sites. Two such examples are Spooky Nook Sports Complex of Lancaster, PA and The NZone in Chantilly, VA. Spooky Nook is the largest indoor sports complex in North America and features indoor courts, turf, family entertainment, rock climbing, fitness, events space, and a full-service hotel/restaurant all under one roof. Prior to this configuration, the facility was a distribution center and went through a multi-million-dollar refurbishment in 2007. The NZone is home to sports, recreation, fitness, and event programming, in addition to church services. SFA also supported Ballparks of America's re-development of an abandoned outlet mall in Branson, MO to a national destination for youth baseball.
Though there may be cost savings in this approach, there are challenges says Sullivan. "The clear-span bay distances in your typical Walmart or K-Mart type big box store aren't usually large enough for a full-sized basketball courts or turf fields. Essentially, there are too many columns supporting the roof. There are ways to work around this challenge, however, either with creative programming of space and/or by structurally reinforcing the roof and removing the support columns. There are also great examples of simply using the existing sub-structure and horizontal development to make way for fields, diamonds, event space, and/or air supported structures."
Repurposing these buildings, when safe and cost effective, can represent a big opportunity for communities to create tremendous value for their local companies, citizens, and children. By activating the space, development sites can be complemented with new business as well as enhance the surrounding retailers, hoteliers, and restauranteurs.
About The Sports Facilities Advisory | The Sports Facilities Management
Sports Facilities Advisory, LLC (SFA) and Sports Facilities Management, LLC (SFM) are both headquartered in Clearwater, FL. Founded in 2003, SFA has served more than 2,000 communities, produced more than $10 billion in institutional-grade financial forecasts, and provided funding strategies and solutions for more than 120 youth and amateur sports and recreation complexes worldwide. SFM provides industry-leading, results-driven management solutions for sports, fitness, recreation, and event venues nationwide. Since 2014, SFM-managed venues have hosted more than 75 million visitors and generated millions of dollars in economic impact. For more information, visit: www.sportadvisory.com.
Press Contact
Name: Ashley Whittaker

Phone: 7274743845

Email: awhittaker@sportadvisory.com

Website: www.sportadvisory.com
Original Press Release.