Combined Technologies, the leading fulfillment and packaging company in the Chicago area, provides a variety of supply chain management services to help guarantee food safety and prevent recalls.
Chicago, IL (PRUnderground) June 5th, 2018
Supply chain management presents real challenges to companies in the foodservice industry. There are guidelines, regulations, and laws that govern everything, including storage, shipping, and packaging. Combined Technologies, located in Libertyville, Illinois and serving the Chicago area, offers a variety of expert supply chain management services designed to help companies of all sizes adhere to these regulations and deal with various unforeseen circumstances.
Available Supply Chain Management Services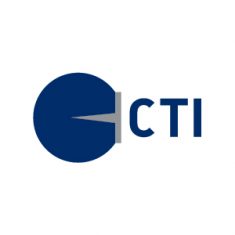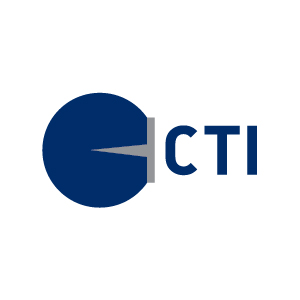 Combined Technologies offers a broad range of services related to supply chain management. In fact, the company tailors its services to meet the needs of each one of its clients based on budget, business model, and more. Combined Technologies can assist with the movement and storage of ingredients, raw goods, and other materials, and it can help in planning the safe transport of finished projects. Whether you need help with planning, supply chain control, or the general flow of your products and materials, Combined Technologies can put together a service package to suit you.
Benefits of Combined Technologies' Services
When companies choose Combined Technologies to help with supply chain management, they benefit in numerous ways. Their employees are continuously being trained on the latest regulations to ensure they are up-to-date, which means their clients can rest their minds at ease knowing everything is being handled down to the letter. They use only the latest and highest-tech equipment, which streamlines their operations, boosts efficiency, and keeps their clients' costs as low as possible. Finally, they have been in business for more than 17 years, which means they have helped clients handle a variety of circumstances both unusual and unforeseen.
Quality Assurance
Food safety is of highest priority for Combined Technologies. CTI invests in high quality high-tech equipment and provides training for employees at every level. Temperature and humidity-controlled environment as well as an allergen control program ensure freshness and purity of finished products. Quality certifications include SQF Level 2, American Institute of Baking (AIB), Certified Organic by QAI Quality Assurance, Rabbinical Councils – Chicago Chapter – Kosher Certified and CGMP Certification.
Other Services on Offer
Combined Technologies offers a variety of services outside of supply chain management, and these all fit together perfectly to help companies in the foodservice industry succeed. They can assist in the creation of eye-catching sales displays, packaging design, fulfillment, and even a variety of custom services like thermoforming, composite cans, and folding cartons.
If your company could use some help with supply chain management, whether a little or a lot, the team at Combined Technologies is prepared to work with you to create a plan that works for your needs and budget. You can request a quote through their website or contact them at (847) 968-4855 for more information about the specific services they can provide.
About the Company: Combine Technologies is a fulfillment and packaging company headquartered in Libertyville, Illinois with a packaging facility in Bristol, Indiana. It provides a variety of services to companies in the foodservice and vitamin/supplement industries, including bottling, packaging, design, fulfillment, supply chain management, and more. The company is SQF Certified as well as Kosher and Certified Organic to meet any company's specific needs. They work with each of their clients to develop service packages to suit their individual needs and budgets. For more information please visit http://ctipack.com.
About Combined Technologies Inc.
CTI is a leading contract packaging & fulfillment company in Chicago offering custom packaging, bottling & supply chain services for primary & secondary product packaging.
Press Contact
Name: Jerry Thompson

Phone: 877-968-4855

Email: sales@ctipack.com

Website: http://ctipack.com
Original Press Release.