Combined Technologies Inc. offers numerous contract packaging services
Libertyville, IL (PRUnderground) February 2nd, 2018
Custom packaging is often what drive sales, particularly in the food industry. Coming up with custom packaging requires a multifaceted approach that includes research, planning, designing, and implementation. There is no need to select a different company for each phase, when Combined Technologies Inc. can handle each step of the process from start to finish.
There are numerous advantages to having one company complete all aspects of contract packaging. First, it ensures consistency at every stage. As such, it eliminates issues that may arise from miscommunications during any point. Those in need of very complex packaging solutions will definitely appreciate this.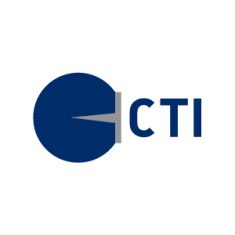 Using only one packager helps streamline the process, allowing for quicker turnaround time. This is something that is especially important when coming up with a brand new package design. However, it is equally essential when dealing with packaging for holidays or special promotions. The fact that Combined Technologies is a one-stop shop means that customers have what they need in the right quantities at the exact time it is required.
Clients will also have only one point of contact, which can make resolving problems much easier. No longer will people feel as though they are left uninformed or unsure about how their project is progressing. Buyers can reach out whenever they have questions, and one of the company's knowledgeable representatives will be glad to answer them.
Food service companies must often adhere to very strict guidelines when it comes to quality and safety. By allowing CTI to handle all of their contract packaging needs, these companies will have one less thing to worry about. In many cases, they can eliminate the need to undergo certification themselves, something that can be both time-consuming and expensive. At the same time, the odds of experiencing a recall (something that might negatively affect a company's reputation) are greatly diminished.
Those in need of custom packaging should rely on Combined Technologies, Inc. and their dedicated team of professionals. CTI's experience and dedication to quality makes them a perfect fit for nearly every business. To schedule a consultation, visit ctipack.com and fill out their online form, or drop by the company's headquarters located at 732 Florsheim Drive in Libertyville, IL.
About Combined Technologies Inc.
CTI is a leading contract packaging & fulfillment company in Chicago offering custom packaging, bottling & supply chain services for primary & secondary product packaging.
Press Contact
Name: Jerry Thompson

Phone: 877-968-4855

Email: sales@ctipack.com

Website: http://ctipack.com
Original Press Release.