24By7Security, Inc., prominent Cybersecurity and Compliance company named on Top 10 Healthcare IT Security Solution Providers – 2017 by Healthcare Tech Outlook magazine.
Coral Springs, USA (PRUnderground) December 11th, 2017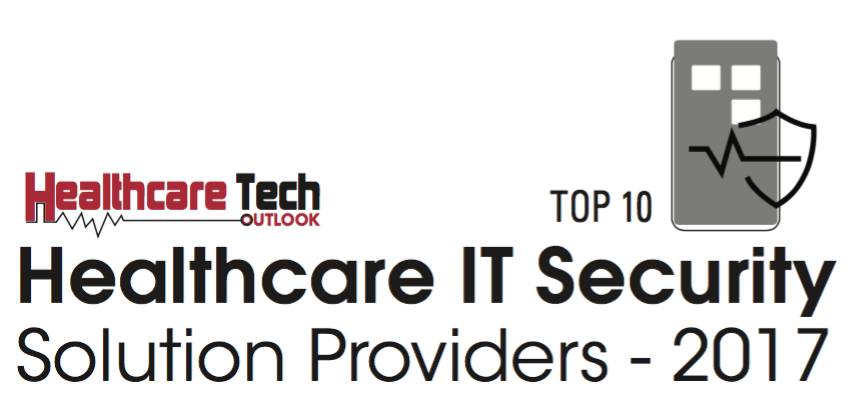 24By7Security, Inc. a well-known Cybersecurity and Compliance services provider has been announced as part of the Top 10 Healthcare IT Security Solution Providers for 2017, in the list published by Healthcare Tech Outlook magazine.   The publication recognizes pioneering steps taken by 24By7Security, Inc.  in the Cybersecurity and Compliance areas for healthcare, and the work done by the company in assessing and assisting build HIPAA-compliant IT infrastructure to help protect healthcare entities from Cybersecurity threats. The article quotes Sanjay Deo, President of 24By7Security, Inc. in the overall process and recommendations that the company follows in completing HIPAA risk assessments, and in designing actionable programs after an in-depth analysis of the customer's infrastructure, location of data, policies and processes.
"The healthcare industry is particularly susceptible to Cybersecurity threats and compliance requirements.   We are pleased with this significant honor," says Rema Deo, Managing Director of 24By7Security, Inc.  24By7Security, Inc. has been in business for over 4 years now, and we attribute the company's success to a small but well credentialed and experienced team of Cybersecurity and Compliance specialists.  The company has not only made a mark in healthcare but has also expanded its reach to other industries such as finance, retail, hospitality and others.
For media inquiries regarding 24By7Security, Inc. individuals are encouraged to contact the company via email at contact@24By7Security.com or via Twitter @24By7Security.  To learn more about the company, visit www.24By7Security.com.
About 24By7Security, Inc.
24By7Security, Inc. is a full service Cybersecurity strategy, implementation, operations and training firm. Our leadership consists of Cybersecurity experts with hands-on experience and have served in various capacities such as Chief Information Officer (CIO), Chief Information Security Officer (CISO), and active-duty top-secret roles. We provide various Cybersecurity consulting services for multiple industries nation-wide. In addition to general Cybersecurity experience, we are experts in regulatory compliance requirements for HIPAA/ HITECH, FFIEC, FIPA, FERPA, GLBA, PCI-DSS, NY State Cybersecurity Regulations, SOX, NIST-CSF, ISO/IEC 27001 and CFPB/ DFA. We provide Cybersecurity-related services like Security Risk Assessments, Vulnerability Assessments, Penetration Testing, Part-time CISO services, Part-time HIPAA Security Officer services, Policies and Procedure, Social Engineering Testing, HIPAA and Security Awareness Testing programs, Data Breach assessments, Incident Response planning and management services and forensics and recovery. We work with the areas of Strategy, Internal Audit Support, Assessments, Remediation and Training. Our goal is to avoid unnecessary risk to businesses and prevent the next generation of threats that could undermine the stability of companies.
Press Contact
Name: Rema Deo

Phone: 844-55-CYBER ext. 708

Email: contact@24By7Security.com

Website: 24By7Security.com
Original article: 24By7Security, Inc. is named among Top 10 Healthcare IT Security Solution Providers – 2017.