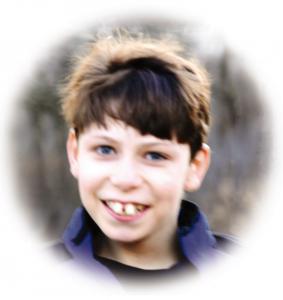 Jonathan Carey "Champion for the Disabled" Born September 12,1993 Killed by caregivers on February 15,2007
The verdict is in: GUILTY. Famous NY Times Whistle- Blower Jeffrey Monsour is vindicated after severe retaliation for reporting systemic and deadly abuses
"This victory in federal court will open the door and pave the way for other employees to do the right thing, to speak up and to come forward and report systemic abuses and gross mismanagement." "
— –Jeffrey Monsour - NY Times Whistle-Blower
ALBANY, NEW YORK, UNITED STATES, November 21, 2017 /
EINPresswire.com
/ --
Governor
Andrew Cuomo's State agency for the developmentally disabled, the Office of People with Developmental Disabilities (OPWDD) was found guilty of retaliation against a hero and champion for the disabled – Jeffrey Monsour. OPWDD has numerous severe and deadly systemic failures that Mr. Monsour has brought to the State's attention that are costing many innocent people their lives.
New York State
still appears to not even care about these vulnerable individuals' lives or finally providing them safe care and services, but instead attack whistle-blowers. The State's only defense was literally a joke; their defense was solely based on a false accusation against Mr. Monsour that was proven to be untrue. Things mentioned in court were horrendous and many of the major systemic failures that allow countless children and adults with developmental disabilities to be raped or
die prematurely
in these unsafe facilities and group homes were blocked from being heard by the jury. What is important and needs to be shouted from the rooftops is that the jury brought forth the verdict of GUILTY!
"This victory in federal court will open the door and pave the way for other employees to do the right thing, to speak up and to come forward and report systemic abuses and gross mismanagement." –Jeffrey Monsour - NY Times Whistle-Blower
"Jeffrey Monsour is a hero, he is an amazing person, and he is a strong voice and defender for the voiceless and the defenseless. Mr. Monsour has fought long and hard for close to two decades to end dangerous conditions, discrimination and to save the lives of countless vulnerable people." - Michael Carey – Advocate for people with disabilities and their families
Jeffrey Monsour is victorious; New York State is guilty of retaliation against Mr. Monsour who became famous for blowing the whistle to the New York Times regarding New York State protecting and recycling known abusers of the disabled.
http://www.nytimes.com/2011/03/13/nyregion/13homes.html
. New York State is doing the same thing that the Catholic Church was doing shuffling known abusers around and allowing them to violate and harm many other innocent victims. This extremely damning investigative report was the first of over thirty pieces in the award winning "Abused and Used" investigative reporting series which was a runner up for a Pulitzer Prize.
http://www.nytimes.com/interactive/nyregion/abused-and-used-series-page.html
Although there are extremely disturbing circumstances surrounding this trial, including the fact that most of the evidence and facts of most of what Mr. Monsour was bringing to light were never heard or seen by the jury, the verdict is GUILTY.
Well known advocate and expert in the area surrounding systemic abuses and reforms to fix these severe problems, Michael Carey, was blocked from being able to testify on Mr. Monsours behalf against the State. The State of New York does everything imaginable to silence whistle-blowers and experts that know the truth and will expose what is really going on behind closed doors. Other extremely disturbing things witnessed were;
• Everything that brought this case directly to Governor Cuomo's doorstep was blocked from this trial and the jury. Governor Cuomo was protected and shielded, but he is just as guilty as OPWDD.
• Governor Cuomo promised a well paying job outside of the OPWDD hostile work environment in May of 2012 to Mr. Monsour that never materialized. Direct evidence was blocked from the jury regarding this fact. Thankfully a damning email from OPWDD administrators clearly documenting OPWDD management trying to protect the governor did come in.
• The trial was suspiciously moved from Albany, NY where whistle-blower Jeffrey Monsour is well known, to Syracuse, NY, where no one knew of him.
• The trial was placed just before a holiday, the same trick used against another famous whistle-blower, Susan Mclaughlin, which occurred around the release of the first NY Times exposé.
• Radon gas poisoning, the number two cause for lung cancer, that Mr. Monsour brought to the State's attention in 2007 was blocked and kept out of this case and from the jury. Radon has killed many dozens of residents and staff since Mr. Monsour blew the whistle on these unsafe conditions over ten years ago in 2007.
• Male direct care staff transporting woman and girls with disabilities alone in darkened vans with no surveillance cameras was blocked from being heard by the jury among many other systemic failures that harm or kill those living in residential care facilities and group homes through New York State.
Michael Carey was unable to tell the jury of the wide-scale and rampant physical and sexual abuse and deaths occurring in New York State's extremely dangerous and deadly system. These are the State of New York numbers every month that average;
• 7,800 calls to Governor Cuomo's internal abuse hotline for the disabled, again every month, the vast majority of these abuses and crimes will never be witnessed or reported, there is an abuse epidemic.
• Close to 375 deaths are reported every month or 11-13 deaths reported every day, many are due to gross negligence. Most deaths of people with disabilities are never reported to local authorities, including Medical Examiners and Coroners, and are internally covered-up. Again, this is an epidemic of deaths and a large percentage of these deaths are preventable. The number one known cause of these deaths within OPWDD is staff not calling 911, these are felony criminal offenses.
Rob Sadowski, the awarded Super Lawyer who represented Mr. Monsour spun circles around State attorneys. One thing is for sure, the State not only was partially exposed, but their attorneys came off as buffoons. Another one of the most disturbing parts of this trial was to watch a person lie under oath regarding knowledge of returning known abusers back to work with people with disabilities, many State documents reveal the exact opposite. And yes, you can get the picture from this press release and some of the corruption surrounding this court case and trial that those documents were never allowed to be seen by the jury.
Here are just some of the highlights from Rob Sadowski's closing arguments;
"Jeff is especially gifted and brave"
"Jeff's FOIL requests were made because he wanted to know how wide-spread the systemic problems were"
"Jeff went up the chain of command, all the way to the top"
"Jeff claimed to the State when bringing systemic failures to their attention and when they looked the other way, I will go to Dateline, I will go to the New York Times"
This federal court case further exposes New York State's extremely dangerous system that is not protecting or providing safe care for people with disabilities.
Abuses against our most vulnerable are crimes, they are felonies in New York State, but if they are regularly kept from local authorities, which they are, emergency legislative actions must be taken to protect people with disabilities and ensure their equal rights. No longer can 911 and local police be bypassed. 911 call systems must be immediately called by all mandated reporters regarding all sexual abuse and rapes, as well as obviously all other crimes and medical emergencies. Currently, Governor Cuomo has directed these sex crimes and many other matters that Mr. Monsour and Mr. Carey have brought directly to his attention to be internally reported to another one of his agencies where almost all disappear, they are covered-up. Please donate and support this vital Civil Rights Movement for the disabled and their families, but also for our country and the world, the maltreatment and unequal treatment of the disabled is an international societal problem that must be addressed now. People with disabilities are equal and just as valuable and precious as anyone else- period.
http://jonathancareyfoundation.org/donate/
Michael Carey
The Jonathan Carey Foundation
(518) 852-9377
email us here
The incredible life and tragic preventable death of Jonathan Carey, who was disabled, had autism, was non-verbal & only 13 when he was killed by his caregivers