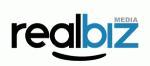 NEW YORK, NY -- (Marketwired) -- 08/09/17 -- Verus Foods (the "Company"), currently trading as RealBiz Media Group, Inc. (OTCQB: RBIZ), is pleased to announce that Mark W. Lindsey has joined the company as Chief Financial Officer ("CFO"), effective August 9, 2017.
"Having someone of Mark's caliber join our team at this early stage should give investors an idea of the kind of company we hope to build over the next few years," said Anshu Bhatnagar, CEO of Verus Foods. "Mark is a deeply experienced finance and accounting executive with over two decades of experience in a variety of industries. We believe that Mark's extensive financial, accounting, compliance and reporting experience with public companies make him the ideal person to assume the CFO role and will be a strong addition to our executive team. To gain a CFO with Mark's public company background is truly a watershed event in the development of our company."
Mr. Lindsey has more than 25 years of experience in all aspects of accounting, financial reporting, regulatory compliance and financial analysis across numerous industries, primarily with publicly-traded companies. Mark has participated in numerous IPOs, secondary public debt and equity offerings and merger transactions. Before joining the Company, he spent 11 years with American Capital, Ltd. (NASDAQ: ACAS) in a variety of accounting and reporting roles, most recently as Senior Vice President, Chief Accounting Officer where he was responsible for all accounting, financial reporting, loan servicing and asset valuations for the complex alternative asset management company, which managed in excess of $80 billion of assets. Prior to joining American Capital, Ltd., Mr. Lindsey also served in various senior roles with XM Satellite Radio, the Public Company Accounting Oversight Board and PricewaterhouseCoopers. Mr. Lindsey graduated from the University of Colorado at Denver with a Bachelor of Science in Accounting and is a Certified Public Accountant.
"I am excited to join Verus Foods and get involved on the ground floor of what I think will be a fantastic and exciting opportunity to help develop a new entry into a massive and growing industry," said Mr. Lindsey. "I certainly recognize the challenges associated with a company at this early stage, but I also share Anshu's view that with the right team in place and the right execution, Verus Foods has the potential to generate years of profitable growth. I look forward to being part of that effort."
Mr. Lindsey will fill a void left after the departure of the Interim CFO, restoring Verus Foods to a more complete management structure. The company plans to announce additional key support personnel and board members in the near future.
About RealBiz Media Group, Inc.
RealBiz Media Group, Inc. operates two business segments: an international food subsidiary (Verus Foods) that sells products to customers worldwide; and a real estate digital media and technology company. RealBiz Media Group, Inc. (OTCQB: RBIZ) trades on the OTCQB venture stage marketplace for early stage and developing U.S. and international companies. Investors can find Real-Time quotes and market information for the company on www.otcmarkets.com.
Safe Harbor Statement
This news release contains forward-looking statements as defined by the Private Securities Litigation Reform Act of 1995. Forward-looking statements include statements concerning plan, objectives, goals, strategies, future events or performance, and underlying assumptions and other statements that are other than statements of historical facts. These statements are subject to uncertainties and risks including, but not limited to, product and service demand and acceptance, changes in technology, economic conditions, the impact of competition and pricing, government regulation, and other risks described in statements filed from time to time with the Securities and Exchange Commission. All such forward-looking statements whether written or oral, and whether made by or on behalf of the Company, are expressly qualified by the cautionary statements that may accompany the forward-looking statements. In addition, the Company disclaims any obligation to update any forward-looking statements to reflect events or circumstances after the date hereof.