Industry anayst firm CIR is pleased to announce its latest report covering the optical interconnection market. "OPPORTUNITIES IN BOARD-LEVEL OPTICAL INTERCONNECTS: OPTICS-ENABLED CIRCUIT BOARDS, OPTICAL ENGINES, AND OPTICAL BACKPLANES" will be issued the week of January 30, 2017. The report is available at pre-publication pricing through January 31st. Additional details about the report including a downloadable excerpt are available at http://www.cir-inc.com/reports/opportunities-in-board-to-board-optical-interconnects-optics-enabled-circui#
About the Report: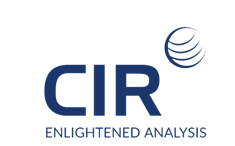 The deluge of data from streaming UHDTV video, the Internet-of-Things (IoT) and especially cloud services has finally created a need for circuit board-level optical interconnects as well as for optical backplanes. In the future, CIR believes that other novel services – such as those related to virtual reality and telepresence – will put even more pressure on data communications and telecommunications box makers to extend the use optics in the "guts" of their products.
This report is designed to identify new opportunities for board-level optical interconnects and optical circuit boards. This is an area where CIR has provided coverage for many years and the forecasts and other data provided in this report are rooted in an insider experience of this interesting area. Thus, this report contains a technical analysis of the requirements of this space (issues such as power consumption, etc.) and a detailed ten-year (volume and value) forecast with breakouts by type of box (HPC, servers, routers, switches, telecom equipment, etc.), components, fiber, etc. The report also offers an assessment of the product/market strategies of key optical firms active in this area.
When CIR first began coverage of board-to-board optical interconnects, such items were mostly cobbled together in small numbers by HPC firms such as IBM. However, what CIR is seeing now is a wave of commercialization brought on by the growing need for board-level optics in the data center. For the past few years, much that is interesting in this area from a business perspective has been related to optical engines, with many of the largest firms in the optical components business building a interconnect product arrange around a core engine technology. Also of growing importance in this area is the optical backplane area, which is also undergoing an area of intense commercialization.
This report provides an analysis of such activities from the perspective of revenue generation and discusses how firms active in the optical interconnect space can distinguish themselves in the market through both technology and supply chain strategies. We are particularly interested in this report as to how the latest in optical integration/silicon photonics can benefit the optical interconnect space. We also examine the opportunities that are presented by the high-speed electronic ICs that will be needed to support the growth of board-level optics. In addition, we provide a critical analysis of the standards and MSA work that is being done in this space.
Outline of Coverage
Executive Overview
Board-level optical interconnection: Market drivers and challenges
Optical engine development: Impact on board-level communication
Optical backplanes: Technology options and likely product evolution
Six firms to watch in the optical interconnect space
Recent funding for optical interconnect businesses
Current and Future Markets for Board-Board Optical Interconnects
Big data, clouds and the need for optical board-level interconnection
Technical factors driving the market for optical board-level interconnects
Market environments for optical board-level interconnects
Board-Level Optical Interconnect Products and Technologies
High-performance copper interconnects: End of the road?
The role of optical integration
Optical engines
Optical PCBs and optical backplanes
Ten-Year Forecasts of Board-level Optical Interconnection Markets
Forecasting methodology
Sources of data
Modeling board-level optical interconnection
Alternative scenarios
Ten-year forecast of board-to-board interconnects by type of interconnect
Active optical cable
Optical engine
Embedded optics and other
Ten-year forecast of passive optical PCBs and backplanes
Waveguide
Fiber
Ten-year forecast of active optical PCBs and backplanes
Edge emitting light source
Vertical emitting light source
About CIR Inc
Through our reports and consulting CIR offers insight and guidance on the market opportunities for optical subsystems and components. Our focus is on supplying our customers with the most comprehensive and detailed industry analysis available. CIR reports provide both qualitative appraisals of the latest optical technologies and quantitative analyses of their long-term revenue potential.
Read full release at PRUnderground.com: CIR Announces Latest Report on Board Level Optical Interconnects Due February 1, 2017.