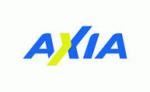 CALGARY, AB--(Marketwired - June 20, 2016) - Axia (TSX: AXX) is interested in determining which American cities are interested in a 100% privately funded, Gbps enabled FTTP network.
Axia provides state-of-the-art services over pure fiber networks that it owns and operates. Axia's experience includes FTTP deployments in Alberta (Canada), France and Singapore. All its networks utilize best-in-class fiber design methodologies and network electronics operating on an open access platform to ensure an industry leading customer experience.
Axia's open access model allows for end users to purchase Gbps capable network services directly or through value added providers utilizing Axia's flexible network access models. This type of approach offers the market a sustainable competitive platform that results in optimized choice and value to end users. For example, Axia's FTTP solution in Singapore offered a competitive marketplace that seeded the growth of an additional 22 service providers -- when there was initially only 4, all of which compete on the same fiber network by offering high value options to residents and businesses. A key to Axia's success is ensuring all providers compete with the best services the Internet has to offer.
Axia is excited to announce that any city with 20,000 to 100,000 premises reaching a minimum threshold of 40% expressions of interest on their website (www.axia.com/USA) are candidates for Axia's ubiquitous FTTP network. Additionally, collections of towns in a region made up of 20,000 to 30,000 premises, of which 40% express interest in Axia's services are eligible for comprehensive Axia fiber investment. Upon a region or city achieving 40% Axia would conduct a comprehensive cost assessment and work with the community leadership to ensure viability prior to proceeding with investment.
"We are excited to work with progressive city leadership across the United States to bring differentiation and transformational economic benefits to their markets," commented Robert Price Vice President of Enterprise and Residential Services for North America. "There has been incremental progress in the large American cities by established TelCo and CableCo's, but smaller cities and more remote regions have outdated infrastructure for what is needed in a modern digital economy."
While a number of providers are offering fiber services to high density, Multiple Dwelling Units and high income neighborhoods, Axia's design criteria and installation ensures comprehensive coverage, blanketing the entire city or collection of towns in a region with home run fiber -- without requiring government funding.
Axia is dedicated to providing ubiquitous and competitively priced state-of-the-art fiber optic Internet services; Symmetrical upload and download speeds from 100Mbps or 1Gbps and unlimited data usage. Axia understands that the only way to be successful is to provide superior services at a very competitive market rate.
Residents and Businesses that would like to participate in this initiative can fill out the form at www.axia.com/usa.
About Axia
Axia sells services over fiber optic infrastructure in jurisdictions that have implemented the Axia Next Generation Network Solution.
Media inquiries may be directed to:
Weston Jacques
Communications Specialist
Axia
(403) 836-2635
weston.jacques@axia.com