On Tuesday, March 8, fitness professional Fallon Mercedes' Fit to Fat to Fit episode will air on A&E, chronicling her 43-pound weight gain and subsequent loss over an eight-month period.  The Total Woman Gym + Spa Fitness Manager's struggles, discoveries and successes are revealed in a compelling, emotional one-hour segment.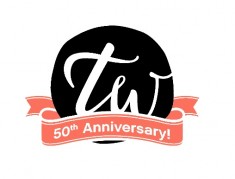 A&E's groundbreaking new weight loss reality show debuted on January 19, with each of the 10 segments pairing a hard-bodied trainer with an overweight client.  Each fitness professional is required to gain a substantial amount of weight over four months so that they can then lose weight along with their client over the ensuring four-month period.
The first of two Los Angeles-based trainers to be featured in the show, Mercedes was planning to start training for a bikini competition when contacted by the show' casting director.
"This show was the exact opposite of that," explained the 30-year-old fitness reporter and long-time exercise advocate. "I felt it was a unique opportunity to truly put myself in my clients' shoes, and to experience firsthand how it feels to be overweight."
To gain the extra weight, Mercedes consumed greater quantities of fattening foods and abstained from her regular workout routine.  As her body got larger, she suffered from migraines, fatigue and nausea, making the process both physically and emotionally draining.  But she also acquired a new perspective that enabled her to even better support her on-air client as they lost weight together.
"Being 43 pounds heavier was a huge adjustment," added Mercedes – a 5'1," already-curvy Latina. "Thank goodness I work at Total Woman, because I never felt judged by my clients or colleagues.  They accepted me as I was, and I learned to love myself at my biggest."
About Total Woman Gym + Spa
Founded in 1965, Total Woman Gym + Spa is the largest full-service gym and day spa in California. As a company run for women, by women, their female-focused staff is dedicated to empowering their members and encouraging them to take well-deserved time for themselves – a commitment underscored by their CARE philosophy of communication, accountability, results and excellence. Their 14 conveniently located clubs in Alameda, Encinitas, Glendale, Irvine, Laguna Hills, Northridge, Placentia, San Jose, Studio City, Sunnyvale, Torrance, Valencia, Westlake Village and Woodland Hills offer state-of-the-art strength and cardio equipment, group fitness classes, one-on-one personal training, a private Pilates studio, Kids' Club, well-appointed locker rooms, sauna and steam room, and a relaxing day spa.
Read full release at PRUnderground.com: Total Woman Gym + Spa Fitness Manager Fallon Mercedes Goes from "Fit to Fat to Fit" on New A&E Show.