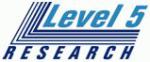 CONWAY, SC -- (Marketwired) -- 10/16/14 -- 4Cable TV International, Inc. (OTCQB: CATV) announced today that Level 5 Research, a Microcap and small cap focused equity research firm, has initiated research coverage of 4Cable TV. The report analyzes 4Cable TV's business plan, industry, products and opportunities and the value they create for the company and its shareholders. Interested investors may access the complete report for free and without registration at www.L5research.com.
About Level 5 Research
Level 5 is committed to providing quality investment research (Research Reports) and trading ideas (Stocks to Watch) for Nanocap, Microcap and Special Situation stocks. Level 5's analytical team has extensive Wall Street Capital Markets experience derived from working in Equity Sales, Trading, Research and Investment Banking. The Level 5 team strives to provide insightful analysis and coverage of undervalued and unknown companies with real growth potential to provide investors with investments that have the opportunity to outperform the markets. Level 5 attempts to weed through the difficult universe of fully reporting Nanocap and Microcap companies to find the stocks worthy of investments with sizable potential gains to offset the high degree of risk incumbent in these types of companies.
Please see the disclosures on our website (www.L5research.com) and attached to our reports.
About 4Cable (CATV)
4Cable TV International, Inc. is a global manufacturer of outdoor transmission equipment for the cable and broadband industry. The Company's patent-pending innovations offer broadband, phone and digital/cable TV service providers with cost-effective solutions that maximize bandwidth, extend system penetration, and save energy. Since 2005, 4Cable has owned and operated manufacturing and research facilities in Conway, SC. 4Cable's flagship product lines are the DSR No Diplexer Node, the RF2F Cable TV Network Extension System, and the PowerMiser™ amplifier. For more information on 4Cable (OTCQB: CATV) and its products visit the Company's website at http://www.4Cable.tv
DISCLAIMER FOR FORWARD-LOOKING STATEMENTS: Except for statements of historical fact, the information contained herein is of a forward-looking nature. Such forward looking information involves known and unknown risks, uncertainties and other factors that may cause the actual results, performance or achievement of the company to be materially different from any future results, performance or achievements expressed or implied by statements containing forward-looking information. Accordingly, you should not place undue reliance on statements containing forward looking information. Investors are urged to consider closely the disclosure in our Form 10-K, which may be obtained from us, or from the SEC website at http://www.sec.gov/edgar.shtml