The final Alibaba IPO price will be announced today (Thursday), after market close, and Alibaba Group Holding Ltd. (NYSE: BABA) is expected to price its shares between $66 and $68.
The Chinese e-commerce giant is offering 320.1 million American depositary shares through the IPO. At the high end of its price range, Alibaba will make roughly $21.8 billion.
However, that total could go much higher - near $25 billion - depending on how many shares the deal's underwriters purchase following the IPO.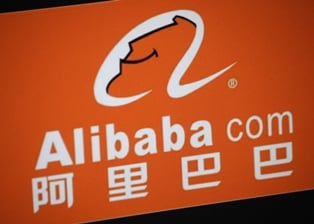 By raising $25 billion, Alibaba's valuation would be $168 billion. That's already a higher valuation than some of its biggest U.S. competitors. Currently, Amazon.com Inc. (Nasdaq: AMZN) has a market cap of $150 billion, while eBay Inc. (Nasdaq: EBAY) has a value of $64 billion.
The $25 billion Alibaba IPO price would also make Alibaba the largest IPO ever, surpassing the $22 billion the Agricultural Bank of China Ltd. raised in 2010.
Alibaba had initially set a price range of $60 to $66 for BABA stock, but raised the price after seeing "overwhelming demand," throughout the roadshow process.
"Demand for Alibaba shares has been sufficiently strong that the order book is being closed early," Laurie Simon Hodrick, the A. Barton Hepburn professor of economics at Columbia Business School, wrote in a recent Fortune magazine essay. "The increase in the offering price announced after [Monday's] market close, raising the maximum price from $66 to $68, could indicate in part greater overall IPO appetite and more investor confidence in growth prospects for other firms.
Tonight, Founder Jack Ma and the underwriters will settle on a final offer price for Alibaba shares. Tomorrow morning, the stock will begin trading on the New York Stock Exchange.
Money Morning's Executive Editor Bill Patalon has described the Alibaba as a "historic event."
"Profit opportunities like this come along once, maybe twice, in an investor's lifetime," Patalon said.
And now, Patalon has found a way to profit from the "Alibaba Shockwave Effect," as much as 149% before the stock even hits the market...
Many investors are hoping to cash in on the Alibaba IPO by making the "obvious" move. But there's another way. There's a unique "backdoor" company (not Yahoo) that most people have never heard of before. Patalon's research shows you can reap huge profits on this right now. Go here.
Tags:
Alibaba information
,
Alibaba investing
,
Alibaba IPO
,
alibaba ipo 2014
,
Alibaba IPO date
,
Alibaba IPO price
,
Alibaba IPO size
,
Alibaba Roadshow
,
Alibaba share price
,
Alibaba shares
,
Alibaba stock price
,
baba
,
BABA stock
,
BABA stock price Alibaba stock
,
invest in alibaba
,
NYSE: BABA
,
profit from Alibaba
,
upcoming ipo
,
What is Alibaba
The post Alibaba IPO Price Announced Today appeared first on Money Morning - Only the News You Can Profit From.