The Alibaba Group Holding Ltd. (NYSE: BABA) stock price will be announced on Thursday, Sept. 18, and right now investors are looking at an initial price range of $66 to $68 for Alibaba shares.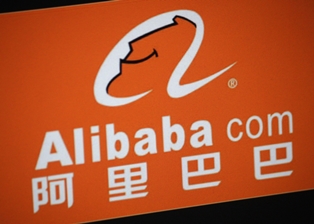 If BABA shares price at the high end of the range, Alibaba will raise roughly $21.8 billion through the IPO.
That total could climb much higher - possibly to $25 billion - if the IPO's underwriters purchase a large amount of shares following the deal.
While the BABA stock price may initially be set between $66 to $68, Money Morning's Chief Investment Strategist Keith Fitz-Gerald thinks BABA shares will go much higher when they hit the market.
"Normally, I give tech IPOs a wide berth, but this is a train that you definitely want to be on before it leaves the station," Fitz-Gerald said.
And he's provided three reasons why investors should be bullish on BABA following the Alibaba IPO...
Why We're Bullish on the BABA Stock Price
The first reason Fitz-Gerald is recommending BABA stock is the overwhelming size of the Chinese Internet industry...
"The number of Internet users in China is now greater than 632 million people, roughly twice the entire U.S. population, according to the China Internet Network Information Centre (CNNIC)," Fitz-Gerald said. "It will hit 800 million by 2016 or sooner."
But it isn't just the traditional Internet user base in China that's growing. Globally, the use of smartphones, tablets, and other mobile devices is soaring.
BREAKING: Grab this stock for a fast 149% win BEFORE the Alibaba IPO. (It's NOT Yahoo.) Click here now.
"More than 4.6 billion people worldwide will use a smartphone this year, according to E-Marketer, and that number will rise to 5.1 billion by 2017, or roughly 70% of the world's population," Fitz-Gerald said. "Most are going to be using e-commerce for the very first time."
"The Alibaba IPO really represents the future of the Internet as we know it," he continued. "Already bigger than Amazon.com Inc. (Nasdaq: AMZN) and eBay Inc. (Nasdaq: EBAY) combined, Alibaba's IPO is really about who will control the Internet's core markets and payment mechanisms - two areas that U.S. investors have traditionally held sacrosanct."
The soaring number of Internet users in China and the number of mobile device users globally will be two of the driving factors behind the BABA stock price, but it's Fitz-Gerald's third reason that's most compelling...
Alibaba's Advantage over Major Competitors
The Chinese market has long been a target for U.S. Internet firms, but success has been almost impossible to capture. That, of course, has not been an issue for Alibaba. In 2013, nearly 80% of all online transactions in China took place over one of Alibaba's sites.
Even Yahoo! Inc. (Nasdaq: YHOO) turned to Alibaba to run China Yahoo! in 2005 because of its expertise in the market.
"U.S. Internet companies have all but given up on trying to crack the Chinese market: in effect, they've stifled their own growth," Fitz-Gerald said. "Alibaba, on the other hand, has no such problems and, in fact, has already made several key strategic investments in U.S. and European technology markets that take it far beyond e-commerce, gaming, and search."
Alibaba will be announcing the official offer price for BABA shares on the evening of Thursday, Sept. 18. On Sept. 19, BABA stock will finally hit the market.
But you don't have to wait to start profiting from Alibaba. In fact, you can start profiting now: The best news about the looming Alibaba IPO is that it has created a major profit opportunity that most investors haven't yet noticed... It's happening now, days before Alibaba stock hits the market...
In fact, this could be your one and only chance to make the kind of gains normally reserved for the high-net-worth investors and bankers. And there are three ways to play. You can learn more about this Alibaba profit opportunity here.
Join the conversation on Twitter @moneymorning and @KyleAndersonMM using #Alibaba.
Tags:
Alibaba information
,
Alibaba investing
,
Alibaba IPO
,
alibaba ipo 2014
,
Alibaba IPO date
,
Alibaba IPO price
,
Alibaba IPO size
,
Alibaba Roadshow
,
Alibaba share price
,
Alibaba shares
,
Alibaba Stock
,
Alibaba stock price
,
baba
,
BABA stock
,
Baba stock price
,
invest in alibaba
,
NYSE: BABA
,
profit from Alibaba
,
upcoming ipo
,
What is Alibaba
The post BABA Stock Price: Three Reasons to Be Bullish appeared first on Money Morning - Only the News You Can Profit From.