According to a Bloomberg report, the Alibaba IPO price could be 22% lower than most analyst valuations when the company goes public later this year - but the reason is actually good for investors...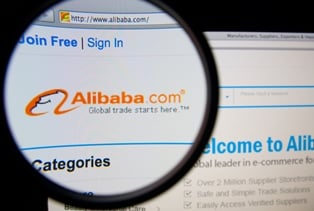 A recent Bloomberg survey of five analysts placed the valuation of Alibaba Group Holding Ltd. (NYSE: BABA) at $154 billion at the time of its IPO. The same survey said that Alibaba could reach a post-IPO value of $198 billion.

A potential discount would not signify weakness in the IPO - rather, it would be Alibaba's attempt to avoid a flop similar to what Facebook Inc. (Nasdaq: FB) experienced during its initial public offering.

Facebook was valued at $104 billion when it made its public debut in May 2012, but ended up losing half of its market value following its IPO as investors worried about slowing growth. Those concerns drove FB stock down more than 50% from its offer price in just four months.

By providing a more modest valuation at the time of its IPO, Alibaba hopes to avoid a similar situation. Here's how...

The Strategy Behind a Discounted Alibaba IPO Price

"Alibaba is raising so much money, for the market to support that, it's logical that it provides some discount to investors at the time of the IPO," Li Yujie, analyst at RHB Research Institute Sdn Bhd in Hong Kong, told Bloomberg. "It has a lot of potential, but investors want to see a few quarters of results and also see how the company will strategically place itself."

Valuation estimates for the Alibaba IPO have climbed dramatically. Last year, estimates placed Alibaba near $63 billion. In April, estimates soared to $168 million among analysts polled by Bloomberg. In early July, Piper Jaffray analyst Gene Munster projected that the Chinese e-commerce giant was worth $221 billion, including cash.

And that wasn't even the highest estimate. Before that, financial research company Sanford C. Bernstein estimated Alibaba's value at $230 billion.

The valuation numbers have continued to skyrocket, and that's why Alibaba may indeed lower its IPO price when the initial public offering date finally arrives. If investors are given a discounted price, that could encourage early buying and boost the value of Alibaba stock.

The Alibaba IPO will be one of the largest IPOs ever, with many analysts expecting the company to raise more than $20 billion in the public offering. That would surpass the $19.65 billion raised by Visa Inc. (NYSE: V) for the largest U.S. IPO and the $16 billion raised by Facebook for the largest Internet IPO ever.

But the Alibaba IPO price isn't the only thing about this megadeal that we're watching. Here's what else we have our eye on as the Alibaba IPO date approaches...

Alibaba IPO Countdown: What to Watch For

IPO Date Changed: According to a new report this week from The Wall Street Journal, the Alibaba IPO date has been pushed backed to September. The report, citing unnamed sources, says that Alibaba Group Holding Ltd. (NYSE: BABA)would like to wait until after Labor Day (Sept. 1) to hold its official IPO date. Here's why Alibaba pushed its IPO date back...

Chinese E-Commerce Is Exploding: "Alibaba is the dominant e-commerce player in a marketplace - China - that's seeing incredible growth in online commerce," Money Morning's Executive Editor Bill Patalon said. "According to the latest research I've seen, e-commerce in China is projected to hit $540 billion by 2015, and that's just for starters. By 2020, China's e-commerce market will be worth more than the United States, the United Kingdom, Japan, Germany, and France combined. So we know that growth is coming... and we know that Alibaba is the No. 1 gun."

"Look at it another way: the number of consumers and business folks connected to the Internet in China - whether you're talking about computers, tablets, or smartphones - is bigger than the entire U.S. population. And the government there is actually pushing growth. Beijing has mandated that 1.2 million folks - 85% of its population - will have broadband connections (3G or 4G) by 2020."

You Can Profit from Alibaba

Now

:

The best news about this looming IPO is that it has created a major profit opportunity that most investors haven't yet noticed... It's happening now, months before Alibaba hits the market...

In fact, this could be your one and only chance to make the kind of gains normally reserved for the high-net-worth investors and bankers. And there are three ways to play. You can learn more about this Alibaba profit opportunity here.
Join the conversation on Twitter @moneymorning and @KyleAndersonMM using #Alibaba

Related Articles:
Tags:
Alibaba IPO
,
alibaba ipo 2014
,
Alibaba IPO date BABA stock
,
Alibaba IPO price
,
Alibaba IPO value
,
best tech investments
,
Best Tech Investments 2014
,
best tech stocks
,
best tech stocks 2014
,
best tech stocks to buy
,
best tech stocks to buy now
,
best tech stocks today
,
Investing in Tech Stocks
,
NYSE: BABA
,
tech investments
,
tech ipos
,
tech penny stocks
,
tech stocks
,
tech stocks 2014
,
tech stocks to buy
,
tech stocks to buy today
,
tech stocks today
,
top tech stocks
The post Alibaba IPO Price May Come at a Discount to Investors appeared first on Money Morning - Only the News You Can Profit From.