If you asked most tech pundits which tech titan was most likely to win the wearable tech wars, few would give Microsoft Corp. (Nasdaq: MSFT) much of a chance.
After all, Google Inc. (Nasdaq: GOOG, GOOGL) landed the first blow with Google Glass, and more recently introduced Android Wear, a version of its free operating system designed to run wearable tech gear like wristbands and watches.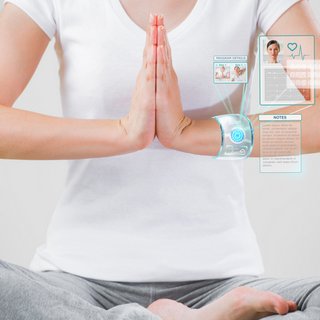 And Apple Inc. (Nasdaq: AAPL) is expected to wow the world with an "iWatch" come September.
You see, wearable tech is an enormous profit opportunity for the tech titans.
Research firm IDC projects the wearable tech market will have a compound annual growth rate of 78.4% over the next four years. And Credit Suisse says wearable tech will explode tenfold into a $50 billion market within three years.
Both Apple and Google also have large and powerful mobile platforms on which to build a foundation for their wearable tech ambitions.
Yesterday (Wednesday) we learned from tech pundit and unabashed Microsoft enthusiast Paul Thurrott that the suspected Microsoft smartwatch is coming, and that it will be more of a fitness band than a mobile computer.
But the Redmond, Wash.-based tech giant has a big problem as it enters the wearable tech arena. Its Windows platform, while still dominant on the desktop, is an also-ran in the mobile world.
That looks like a deal-breaker for consumers, since most wearable tech devices so far have been designed to work with smartphones running either Android or Apple's iOS. Few own a Windows-based phone - its market share worldwide is less than 5%.
But what if you change the rules?
One thing we've seen from Microsoft Chief Executive Officer Satya Nadella in the months that he's been at the helm is that he's not afraid to throw out decades-old MSFT philosophies if he thinks they're holding the company back.
That's exactly what Nadella has done with wearable tech, if Thurrott's sources are accurate (which they almost certainly are; Thurrott is about as close to a Microsoft insider as any outside writer can be).
In fact, Nadella's move is so brilliant, it could completely change how the wearable tech wars will be fought...
Why Microsoft (Nasdaq: MSFT) Will Be a Force in the Wearable Tech Wars
Any military strategist will tell you that you never attack an enemy's strength. You either attack a weakness, or simply find a way to neutralize that advantage.
So Nadella, instead of letting MSFT get lost in a war between two dominant mobile platforms, has chosen a strategy where platforms don't matter.
"Microsoft's wearable [tech] will do something that no other wearable platform does. It will work with everything, and not just the device maker's smartphone platform," Thurrott writes. "Where Samsung wearables only work with Samsung phones, Android Wear devices only work with modern Android devices, and Apple's rumored iWatch will obviously only work with iPhone, Microsoft will take a different approach. It will work with Android, iPhone, and Windows Phone."
In one swoop, Nadella has leveled the playing field. While Apple and Google fight to lock customers into their respective platforms, Microsoft offers a much more attractive alternative - wearable tech that works with all the major platforms.
This doesn't mean that Microsoft will automatically win the wearable tech wars, but it gives the company a much better chance than it would otherwise have had.
And it serves as yet another example of Nadella's fresh thinking as he works to jolt MSFT out of its Steve Ballmer-era doldrums.
Recall that just a few months ago Nadella announced that Microsoft would make Office available for Apple's iPad, a clear break with the old Microsoft philosophy of shunning other platforms in an effort to push people toward a Windows-only existence.
And Nadella's new cloud-based initiatives, which many believe will be a driving force for Microsoft stock in the years ahead, also are platform-independent. In a multi-platform world, that should prove a winning strategy, whether you're talking about mobile, cloud computing, or wearable tech.
Nadella realizes that computing's future lies in universal connectivity - the Internet of Things - of which wearable tech is one piece, albeit an important one.
"It's important for the cloud to interact with the real world," Nadella said at the event during which he unveiled Office for iPad. "The cloud that is not connected to devices is just latent potential."
Which tech titan do you think will win the wearable tech wars? Or do you think it will become a never-ending struggle for supremacy? Tell us on Twitter @moneymorning or Facebook.
It's not just the tech titans that are looking to profit from the wearable tech boom - ordinary investors can, too. This "LifeChips" sector is growing faster than any technology trend in history. LifeChips and related technologies are creating entire new industries overnight, and in a wide range of applications. Medicine, health and fitness, entertainment, military operations, industrial manufacturing...All told, we're looking at an eye-popping $50 billion in new wealth. Take a look here and see for yourself.
Related Articles:
Tags:
best tech investments
,
Best Tech Investments 2014
,
best tech stocks
,
best tech stocks 2014
,
best tech stocks to buy
,
best tech stocks to buy now
,
best tech stocks today
,
Investing in Tech Stocks
,
microsoft stock
,
msft stock
,
Nasdaq: MSFT
,
tech investments
,
tech ipos
,
tech penny stocks
,
tech stocks
,
tech stocks 2014
,
tech stocks to buy
,
tech stocks to buy today
,
tech stocks today
,
top tech stocks
,
wearable tech
The post MSFT: How This Wearable Tech Dark Horse Just Changed the Rules appeared first on Money Morning - Only the News You Can Profit From.