According to a Reuters report this week, Alibaba could file for an initial public offering as soon as Monday, April 21, meaning an IPO date for the Chinese e-commerce company is just months away.
Analysts estimate that the IPO could raise $15 billion and possibly as much as $16 billion for Alibaba. That would be the biggest U.S. IPO since Facebook Inc.'s (Nasdaq: FB) highly publicized 2012 debut. Facebook's public offering raised $16 billion and was the largest tech IPO in U.S. history.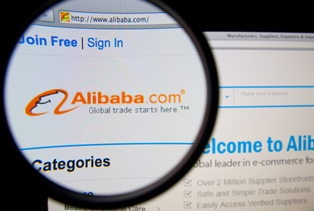 Potential Alibaba investors' interest climbed this week when Yahoo! Inc. (Nasdaq: YHOO) reported earnings because of its 24% stake in Alibaba. According to Yahoo, Alibaba increased revenue 66% to $3.06 billion in 2013's Q4, up from revenue growth of 51% in Q3. Alibaba also saw its profits more than double to $1.35 billion.
More detailed financial information will be released to the public when Alibaba officially files the prospectus for its IPO, possibly as soon as Monday.
It's also been widely estimated that Alibaba could reach a valuation of more than $150 billion at the time of its initial public offering. The company's valuation estimate keeps pushing higher as Alibaba continues to make major acquisitions.
And as the Alibaba IPO date approaches and investors' anticipation grows, these three stocks should see short-term run-ups...
Stocks Benefiting from Alibaba Now, Ahead of IPO Date
The first stock positioned to ride the Alibaba IPO is Yahoo. YHOO stock jumped 9% after its earnings report, despite the fact that it only beat consensus EPS estimates by a penny and reported a 1% loss in revenue. While those numbers would typically lead to a short-term loss, the Alibaba financial lifted the stock.
When Alibaba makes its public debut, Yahoo will be selling almost half of its stake in the company, per a prior agreement. Even a conservative valuation of $140 billion for Alibaba means Yahoo would pocket $17 billion on 12% of its Alibaba shares.
Major acquisitions, one-time dividends, or an increased share buyback program are just a few of the ways Yahoo could spend that cash. That has investors buying in.
Expect YHOO stock's price to rise in the run up to the Alibaba IPO, and any encouraging news from Alibaba should result in similar one-day gains. If it can gain 9% the same day it posts revenue losses, it's clear Alibaba is driving YHOO stock's performance in the short term.
But YHOO won't be the only stock that sees profits from the Alibaba IPO...
Another investment likely to see a bump from the Alibaba IPO is the KraneShares Trust ETF (Nasdaq: KWEB) which tracks the top Internet stocks in China. Because Alibaba is not yet public, KWEB obviously has no stake in the company now. But Alibaba is exactly the type of Internet stock it typically holds.
KWEB has more than 30 stocks in its portfolio, and Alibaba rival Tencent Holding ADR (OTCMKTS: TCEHY) accounts for 10% of KWEB's holdings. China's largest search engine Baidu Inc. (Nasdaq: BIDU) is another one of KWEB's larger holdings. Considering Alibaba is China's largest e-commerce company, it's only natural for KWEB to bring the stock into the fold once it's public.
Investors have already seen KWEB shares react to Alibaba news. KWEB shares climbed almost 2% following the Yahoo report on Alibaba's financials. Investors are getting in on KWEB now before it adds Alibaba, and investors can expect another short-term bump when Alibaba makes its debut.
Finally, shares of the newly public Weibo Corp. (Nasdaq: WB) have seen the Alibaba impact in its first week of trading. Shares of Chinese microblogging stock shot up 44% on its first day, before settling back down and finishing the day with a 19% return.
Alibaba owns approximately 30% of Weibo, and that affiliation served Weibo well in its IPO yesterday (Thursday). Weibo only raised $286 million in its IPO, after setting a target of $360 million. It priced its shares at $17 after initially setting a range of $17 to $19. It even offered 3.2 million fewer shares than it originally planned.
At the same time, the tech sector has been facing a major sell-off in the last month, with the Nasdaq down more than 4% in the last 30 days. Add that to growing censorship legislation and down microblogging in China, and Weibo had all the makings of a lackluster first day of trading.
It's tough to predict where Weibo stock will go in the long term, especially with such volatility in the tech sector, but it's safe to say the fact that Alibaba owns nearly one-third of Weibo helped raise share prices early.
Anyone investing in YHOO, KWEB, and WB should keep a close eye on next week for clues as to the official Alibaba IPO date - it could affect those stocks' gains.
Will you be investing in the Alibaba IPO? Let us know on Twitter @moneymorning using #Alibaba.
Now: America, investors and non-investors alike, will soon start suffering from the impact of this growing threat to capitalism...
Tags:
Alibaba IPO
,
Alibaba IPO date
,
alibaba stock
,
best tech investments
,
Best Tech Investments 2014
,
best tech stocks
,
best tech stocks 2014
,
best tech stocks to buy
,
best tech stocks to buy now
,
best tech stocks today
,
investing in alibaba
,
Investing in Tech Stocks
,
tech investments
,
tech ipos
,
tech penny stocks
,
tech stocks
,
tech stocks 2014
,
tech stocks to buy
,
tech stocks to buy today
,
tech stocks today
,
top tech stocks
The post As Alibaba IPO Date Approaches, These Stocks Are Getting a Boost appeared first on Money Morning - Only the News You Can Profit From.