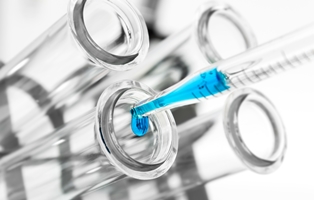 Money Morning Capital Wave Strategist Shah Gilani, a retired hedge-fund manager who runs the Capital Wave Forecast and Short Side Fortunes advisory services here at Money Map Press, often makes counter-intuitive picks - like when he first recommended Microsoft Corp. (Nasdaq: MSFT) stock last summer.
Since then, Microsoft stock is up about 16% and trading at about $40 a share. But Gilani believes MSFT is doing a lot of things right and is destined to go much higher from here. 
Recently, Money Morning Executive Editor William Patalon III caught up with Gilani to get an update on why he thinks Microsoft is still among tech stocks to buy now.
Here's a partial transcript of that discussion.
William Patalon III (Q): Three of the tech companies that you've recommended - Microsoft, Apple Inc. (Nasdaq: AAPL), and Facebook Inc. (NYSE: FB) - have made some interesting and important strategic moves of late.
In each case, you said that you anticipated additional major announcements - in fact, those would serve as the catalysts to push the share prices higher. And you were correct. While it hasn't been that long since you recced Facebook, Apple and Microsoft have delivered some very nice gains.
You recently appeared on "Varney and Co." on Fox Business to talk about Microsoft.I saw that they asked you, given the choice between tech turnaround play Microsoft or Hewlett-Packard Co. (NYSE: HPQ), which is the stock to buy now. And your answer was...
Shah Gilani (A):  ...Microsoft, of course, because it's like a team of seven-foot seniors taking on the corner playground kids.
Patalon (Q): Well, you recommended Microsoft stock back on July 10. In fact, you recommended both Microsoft and Apple, declaring that they were both cash-rich tech giants that had fallen on tough times... but that each also faced increasing pressure to get their share prices moving again.
And they were both incredibly timely calls.
Gilani (A):  They were... and for just the reasons I said.
Patalon (Q): That's right. I mean, folks have to remember, you and I had been talking about these companies for a couple of weeks before you named them as stocks to buy. And literally, the very next day after we published the recommendations that came out of those interviews, Microsoft...
Gilani (A): ...came out and announced a pretty sweeping reorganization.
Patalon (Q): Right. And then, not long after, longtime CEO Steven Ballmer said he would retire. Right around Labor Day, Microsoft said it was buying the Nokia Inc. handset unit. And more recently the company has stirred interest by appointing Satya Nadella as its new CEO, and by introducing a version of Office for iPads and iPhones.
So far, you've given folks a 16% gain in the stock. But I want to know what you see going forward.
Gilani (A): Great. Let me start by saying that we own Microsoft stock because I believe it's going north of $100 a share in the next five years.
But let's back up a bit.
First of all, Bill, I first went on the record calling for MSFT stock to hit $50 a share. I made that call when the stock was stuck in the upper $20s, and had just pushed into the low $30s. A lot of long-term holders sold there... and you could tell they were thinking that was all they expected to see.
Other analysts thought I was way out on a limb... swinging over a river of hungry crocodiles. They thought I was wrong because they believed that Microsoft couldn't change its ways. But I knew differently. As I said during a number of interviews, I knew Microsoft could change. In fact, I knew it had to change.
How Microsoft (Nasdaq: MSFT) Stock Gets to $100
Patalon (Q): As we'll see in a minute, Shah, you have been proven right on that point. But now we've got this tech correction - which you don't see as necessarily being a bad thing. And if it is a "healthy correction," as you term it, you continue to have that pretty big target for MSFT stock, don't you?
Gilani (A): Correct. Now that MSFT stock has seen $40, I'm not far off on my $50 call. It will get there after this correction. And it will get there by the end of 2014 if this correction ends up being a healthy consolidation phase for the whole market, which I believe it could be.
Patalon (Q): What gets Microsoft to $100 a share?
Gilani (A): Getting to $100 in five years is possible for sure. Getting to $100 is an "out with the old, in with the new" type of deal... and it has to do with CEO Satya Nadella. Getting to $100 a share is about little things like deciding to make and give away for free Office Excel, PowerPoint, and Word to iPad users and to "upgrade" them for a price to the full suite of Office 360 products. That shows MSFT's ability to realize how to expand its legacy products.
This is more than just a mindset change. It's about the company's more dynamic focus on mobile computing. It's about smartphones in the future. It's about entertainment and gaming and Microsoft's success with its Xbox gaming system, which the company created from scratch. It's about Skype, too. It will be about integration. And new technologies. Those are the numerators in parenthesis in the upper part of the equation and they will be multiplied by the "C" factor, which I'll explain is the magic sauce, before that sum gets divided by shares outstanding. The "C" factor is actually an exponential function of a number. And that "C" factor is cash - cold, hard cash. That's the secret sauce other analysts aren't counting.
Patalon (Q): You've told me many times, Shah, that Microsoft is a "cash machine" - just like Apple.
Gilani (A): And it appears that I've taught you well. MSFT is a cash machine. But people keep forgetting to factor that in to their analyses. Over the last 10 years, MSFT's cash return on invested capital has risen to 93%. That means that - for every $1 of capital it has invested - Old Mr. Softy has been able to generate 93 cents in cash. Yeah, you heard that right. Over the last 10 years, Mr. Softy had been a cold, hard cash machine. On a sales basis, for every $1 in sales the company generates, 35 cents gets turned out as free cash flow (FCF). Over the last 10 years, Microsoft has grown its FCF by 9%.
Patalon (Q): This helps get you to your $100-a-share target. And that's not just some number you're pulling out of the air.
Gilani (A): Absolutely right.
So, how do I get to $100? In the numerator, I calculate the value of extracted cash and multiply other metrics that have to do with the company's various product lines including margins on expected, but obviously estimated, new innovations by the "C factor," as cash is a top-line accelerator (it's the new math Bill, stay with me) to get to a total figure. And that gets divided by shares outstanding. My calculations come to near $100 per share. Welcome to the "new growth stock" formerly known as Mr. Softy.
Patalon (Q): What about some of the strategic moves the company has made?
Gilani (A): Well, on the hardware side, for one example, I've said that buying Nokia is only the first step for Microsoft. I expect the company to get into other hardware products over the next five years. By the way, all the company's "devices" are terrific. The only problem some of them have is that they carry the MSFT brand... and that can elicit a visceral reaction from some consumers. But the products are just too good for users to ignore. There are more moves coming. And folks will see that I'm right about MSFT being one of the best stocks to buy now.
You also don't want to miss Bill Patalon's Q&As with Gilani on Facebook and Apple!
Tags:
best tech investments
,
Best Tech Investments 2014
,
best tech stocks
,
best tech stocks 2014
,
best tech stocks to buy
,
best tech stocks to buy now
,
best tech stocks today
,
Investing in Tech Stocks
,
microsoft stock
,
MSFT
,
msft stock
,
Nasdaq: MSFT
,
tech investments
,
tech ipos
,
tech penny stocks
,
tech stocks
,
tech stocks 2014
,
tech stocks to buy
,
tech stocks to buy today
,
tech stocks today
,
top tech stocks
The post Why Microsoft (Nasdaq: MSFT) Stock Is Going to $100 appeared first on Money Morning - Only the News You Can Profit From.