It now appears that rumors Apple Inc. (Nasdaq: AAPL) had an acquisitive eye on Tesla Motors Inc. (Nasdaq: TSLA) were just that - rumors.
But the two companies have been talking, and almost surely about the planned Tesla Gigafactory, an enormous rechargeable battery production plant projected to open in 2017 and cost at least $5 billion.
It makes total sense. Thanks to its sales of millions of mobile devices like iPads, iPhones, and laptops, Apple uses twice as much battery capacity as Tesla.
Always on the lookout for new and cheaper suppliers, no doubt Apple sees Tesla as a very attractive partner.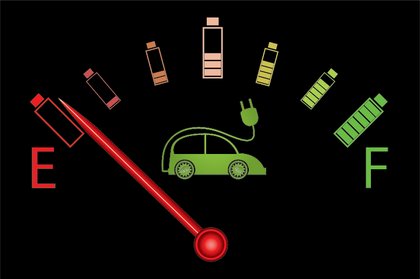 Tesla Motors says the Gigafactory will be able to double 2013's global production of lithium-ion batteries by 2020, and in doing so dramatically reduce costs through economies of scale.
What's more, both companies are based in the United States. In fact, they're neighbors; Apple calls Cupertino, Calif., home and Tesla nearby Palo Alto, Calif.
That opens the door not just to a strong supplier-customer relationship, but also to much bigger possibilities.
All the pieces are there for an historic collaboration that could shake up both the mobile device and the electric vehicle industries.
Here's what Apple and Tesla can do for each other - and how that could lead to major increases in revenue...
Apple and Tesla Motors Inc. (Nasdaq: TSLA): A Perfect Pair
First, let's look at what Apple brings to the table. Mainly, it's money - lots of money.
Apple needs to find productive ways to use its massive $159 billion cash hoard, and Tesla, which has less than $845 million in cash and $607 million in debt, wants to build a Gigafactory that will cost about $5 billion, although the final cost could be much higher.
Tesla said it plans to spend $2 billion on the Gigafactory, while enlisting partners to help cover the rest of the cost. One known partner is Panasonic Corporation (OTC ADR: PCRFY), which is chipping in $1 billion.
Apple could contribute that and more, particularly if costs start to escalate well beyond estimates.
But the money and the supplier relationship are practical considerations. The true potential in this relationship lies in a shared challenge.
Both Apple and Tesla have a very strong interest in improved battery technology, particularly in increased capacity that would allow mobile devices and electric vehicles to run longer between charges.
Tesla's Model S has a range of about 300 miles on a single charge, well short of the typical 500- to 600-mile range of a conventional gasoline-powered vehicle.
Apple, too, is well aware that users can never get enough battery life out of their mobile devices. Over the years, it has devoted a lot of research and development to better battery technology.
With Tesla preparing to build a state-of-the-art Gigafactory for rechargeable batteries, Apple and Tesla have an opportunity to combine their expertise in batteries to come up with new breakthrough solutions.
They could form a jointly owned partnership devoted entirely to such battery research, and funded mostly by Apple. Testing would be done at the Gigafactory.
Any major advances would have significant implications for both companies, as well as their stocks.
A Tesla car capable of going 500 or 600 miles - or even further - would make it practical for millions more buyers, giving sales a huge jolt.
And if Apple could put a battery in an iPhone that lasted 30% or 40% longer than the battery in any other smartphone on the market, it would have a monster selling feature. Sales of iPhones, which have leveled off in recent quarters, would zoom.
Tesla could see much greater benefits outside what it would do for its vehicles. It already supplies batteries to SolarCity Corp. (Nasdaq: SCTY); having a much better product would greatly expand this business.
A joint research project into better battery technology may very well be one of things Apple and Tesla have been talking about in their recent meetings regarding the Gigafactory.
They'd be crazy not to do it.
Could Apple and Tesla be planning to work together on building a better battery? What do you think is going on? Share your thoughts on Twitter @moneymorning or Facebook.
There aren't many things a biotech company can do that's better than inventing a breakthrough drug, but inventing a cutting-edge technology definitely is one of them. Here are three biotech breakthroughs you can't afford to miss...
Related Links:
Tags:
AAPL Stock
,
Apple and Tesla
,
Apple stock
,
best tech investments
,
Best Tech Investments 2014
,
best tech stocks
,
best tech stocks 2014
,
best tech stocks to buy
,
best tech stocks to buy now
,
best tech stocks today
,
gigafactory
,
Investing in Tech Stocks
,
Nasdaq: AAPL
,
Nasdaq: TSLA
,
tech investments
,
tech ipos
,
tech penny stocks
,
tech stocks
,
tech stocks 2014
,
tech stocks to buy
,
tech stocks to buy today
,
tech stocks today
,
Tesla battery factory
,
Tesla battery plant
,
Tesla Motors
,
Tesla stock
,
tesla stock today
,
top tech stocks
,
TSLA
,
TSLA stock
The post Apple and Tesla Motors Inc. (Nasdaq: TSLA) Might Have a Secret Plan appeared first on Money Morning - Only the News You Can Profit From.