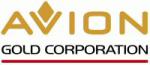 TORONTO, ONTARIO -- (Marketwire) -- 10/01/12 -- Avion Gold Corporation ("Avion") (TSX: AVR)(OTCQX: AVGCF) is pleased to announce today that Institutional Shareholder Services (ISS) and Glass Lewis & Co. ("Glass Lewis"), two leading independent proxy advisory firms, have recommended that shareholders of Avion vote in favour of the proposed acquisition of Avion by Endeavour Mining Corporation ("Endeavour") (TSX: EDV)(ASX: EVR)(OTCQX: EDVMF).
Endorsing the plan of arrangement that will give effect to the transaction, ISS notes that "the acquisition makes strategic sense as it will create one of the largest West African mining companies with three producing mines, a fourth mine currently in construction, and an attractive pipeline of exploration and resource development properties."
The ISS report adds that Endeavour has offered "a significant premium" for Avion shares, representing a 56.4% premium above their level prior to the announcement of the transaction. Under the plan of arrangement, Avion shareholders will receive 0.365 Endeavour common shares for each outstanding Avion share.
ISS concludes: "In light of the significant implied premium, the strategic rationale, the acceptable change of control payments, and Endeavour's proven track record of transaction experience, a vote FOR this resolution is warranted."
Similarly, Glass Lewis concludes that "it appears to us that Avion shareholders are receiving fairly valued Endeavour shares pursuant to the proposed transaction".
It adds that "we believe that this proposal is in the best interests of shareholders. Accordingly, we recommend that shareholders vote FOR this proposal."
Welcoming the ISS and Glass Lewis recommendations, John Begeman, Avion's CEO, said: "These reports again underline the benefits of this transaction. Clearly, the combined company will have improved growth prospects and a stronger balance sheet than Avion standing alone. Avion shareholders would own approximately 37% of a stronger, jurisdictionally diversified, gold growth vehicle in West Africa. We look forward to working with Endeavour to maximize value for all shareholders and to continue developing our properties."
Avion's directors and senior executives, who own about 6.25% of Avion's issued shares, have agreed to vote their securities in favour of the plan of arrangement.
(i)Permission to quote from the ISS and Glass Lewis reports was neither sought nor obtained.


                     Attention Avion Gold Shareholders:

The plan of arrangement will be voted on at a special meeting on October 12,
  2012. In accordance with the ISS and Glass Lewis recommendations, you are
                          urged to vote in favour.

   If you have any questions regarding your vote, please contact Kingsdale
  Shareholder Services: toll free at 1-866-229-8214. Outside North America,
     dial 416-872-2272, or email at contactus@kingsdaleshareholder.com.


About Avion Gold Corporation
Avion is a Canadian-based gold mining company focused in West Africa that holds 80% of the Tabakoto and Segala gold projects in Mali. Avion has developed an underground mine at the Tabakoto deposit, and is developing another underground mine at the Segala deposit. The Tabakoto project property also contains several producing open pit mines. Production sustainability will continue to be supported by exploration programs over an approximately 600 km2 exploration package that both surrounds and is near to the Avion's existing mine infrastructure, and contains mineral resources on the Kofi property. Additionally, mineral resources have grown considerably at Avion's 1,600 km2 Hounde exploration property in Burkina Faso.
Forward Looking and Cautionary Statements
This press release contains "forward-looking information" within the meaning of applicable Canadian securities legislation regarding expected future events of Avion. By its nature, forward-looking information requires Avion to make assumptions and is subject to numerous inherent risks and uncertainties. There is significant risk that assumptions, predictions and other forward-looking information will not prove to be accurate. Readers are cautioned not to place undue reliance on forward-looking information as a number of factors could cause actual future results, conditions, actions or events to differ materially from expectations, estimations or intentions expressed in the forward-looking information. Forward-looking information in this news release includes, but is not limited to: the proposed acquisition of Avion by Endeavour pursuant to a plan of arrangement, the anticipated benefits of the plan of arrangement, the timing of the record date and special meeting of Avion's shareholders, the filing and mailing of an information circular and the closing of the plan of arrangement. The forward-looking information is based on certain assumptions made by Avion in light of its experience and its perception of historical trends, business prospect and opportunities, expected future developments and business trends, future capital and other expenditures (including the amount, nature and sources of funding thereof), general economic and capital market conditions as well as other factors it believes are appropriate in the circumstances. Such forward-looking information reflects management's current beliefs and is based on information currently available to Management.
Forward-looking information involves significant known and unknown risks and uncertainties. A number of factors could cause actual results to differ materially from the results discussed in the forward-looking information, including but not limited to, risks associated with: a failure to obtain the required regulatory, court and shareholder approvals; changes in the economic conditions in Canada, West Africa and globally; volatility in commodity prices and exchange rates; changes in government regulation and government funding levels; and changes in demand for gold and other precious metals. In addition the plan of arrangement is subject to a number of conditions which are typical for transactions of this nature. Failure to satisfy any of these conditions may result in the termination of the proposed transaction with Endeavour. Additional risks and uncertainties associated with Avion's future plans are described in Avion's Annual Information Form for the year ended December 31, 2011, which is available under the company's profile at www.sedar.com. Although the forward-looking information contained herein is based upon assumptions which management believes to be reasonable, Avion cannot assure investors that actual results will be consistent with this forward-looking information. This forward-looking information is made as of the date hereof and Avion assumes no obligation to update or revise this information to reflect new events or circumstances, except as required by applicable securities laws.