United States - August 13, 2022 —
The mixed bag of meditation and wellness essentials helps people who lack spiritual fulfillment enhance their consciousness while helping them relax and get inner peace and happiness.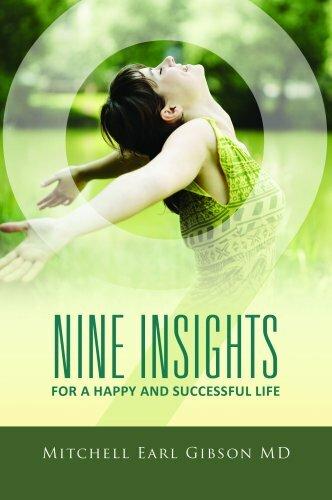 Tybro Publications, an online spiritual superstore nestled in Greensboro, North Carolina, recently launched a wide variety of meditation and wellness essentials available through Tybro's e-commerce store. 
The new collection includes the 200 YouTube videos and more than 200 free radio programs available on Spreaker and recorded by Mitch and Kathy, a husband-wife duo who wanted to decode the thousands of mysteries of the human soul and help demotivated, demoralized, and depressed individuals integrate the true emotion of love in whatever they do.
"More than a decade back, Dr. Mitchell E. Gibson and his wife Kathy started Tybro Publications to bring the spiritual tools, resources, and understanding to millions of people who struggle to grow spiritually in a rapidly changing world," said Michael Irvin, Director of Operations at Tybro.
Tybro Addresses the Collective Spiritual Amnesia
"Human civilization has an extraordinary capacity of responding to external changes. We as a civilization have successfully grown to where we are today with the help of tools and technologies we invented. Yet, when it comes to spiritual matters, we somehow try to avoid them or remain indifferent. Collectively, we are a society suffering from spiritual amnesia. We simply do not take into account the potential consequences of this to our soul, our emotional and mental wellbeing", he added.
Tybro Publications offers a plethora of wellness essentials, including audios, books, jewelry, and artworks, since its inception. With the meditation essentials they have unveiled now, Michael Irvin believes that people can effortlessly wake up from the state of spiritual amnesia and activate their inner potential to attain spiritual perfection.
According to Irvin, Dr. Mitchell E. Gibson, a Board-certified forensic psychiatrist, has brought the tools he has developed to the table and his years of experience in dealing with mentally and spiritually challenged people. Dr. Gibson used to work as a Chief Resident at the Albert Einstein Medical Center in Philadelphia. He used his knowledge and experience to develop tools that helped countless individuals create and experience miraculous life events.
Tybro Publications' meditation and wellness essentials include:
- Books, e-books, and advanced texts
- Attunements and audio downloads
- Bracelets, medallions, pendants
- Spiritual artwork like radiators and altarpieces
- Exclusive tools such as exclusive audios, pendulums, and webinars
- Tools for astral projection, such as Inducing Astral Travel
Irvin states that the store has something for everyone. "If a person visits our website for the first time, it might be a bit difficult for them to navigate to the right kind of meditation tool they need. We have made it easier for them by dividing our tools into various levels", he added.
Tools for Beginners. Intermediate and Advanced Users
If somebody has gone through a bad phase in life and wants to seek spirituality, they are considered a beginner. They can choose from the wide assortment of audio downloads, e-books, books, and attunements for beginners.
If somebody has already started to experience miraculous events or healings, they are considered Intermediate. They are recommended books, audio downloads, and attunements for Higher Consciousness.
"If an individual seriously practices magic and spiritual arts, has already experienced ghosts and supernatural elements, and seeks enlightenment, they should go for the Third Eye Astral Body Attunement, books like Spiritus -The Book of Breathings, audio downloads like The Imaginal Cell and Invocation of the Unborn One," Irvin added.
The New Additions
Tybro essentials such as The Power Package, Astral Package, and Solar Package are now available on their e-store. The other products that are now available on Tybro.com are The Solar Ring of The Dragon Dhaxer and Spiritual Imprinting Technology. 
"Every product that we have recently launched will help an individual get relief from stress, anxiety, depression, and insomnia. We are looking to welcome more people to the Tybro spiritual community".

Contact Info:
Name: Michael Irvin, Director of Operations
Email: Send Email
Organization: Tybro Publications
Address: United States
Website: https://tybro.com/

Release ID: 89079833
If you detect any issues, problems, or errors in this press release content, kindly contact error@releasecontact.com to notify us. We will respond and rectify the situation in the next 8 hours.