Milwaukee, WI, Wisconsin, United States - May 11, 2022 —
Experienced financial advisor Dave Czarnecki and his team have guided many folks into a successful retirement for the past 15 years. In his career, Dave was able to detect one key factor that can make the biggest difference for anyone close to retiring. A factor that may determine whether your retirement plan is a complete success or a complete failure.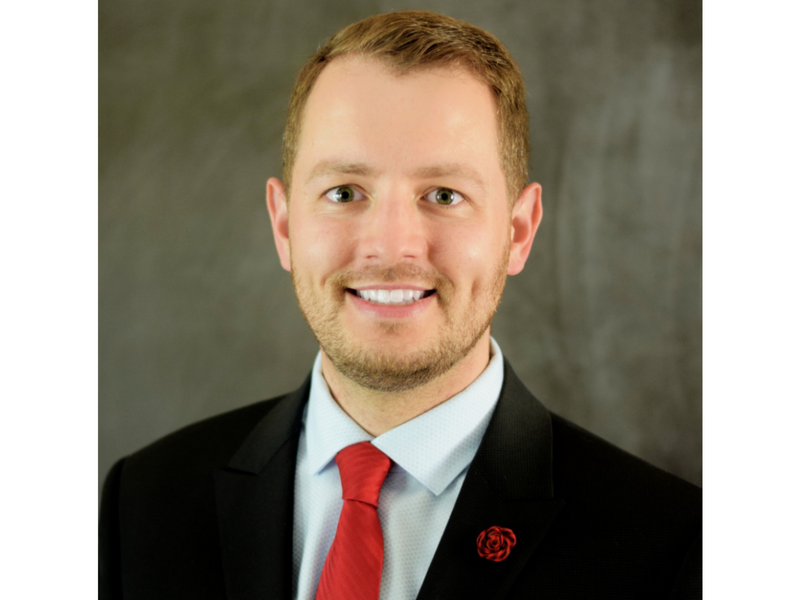 "Starting now and making incremental progress." According to Dave, many people wait until the very last minute of their careers to start thinking about retirement. Even though having something instead of nothing is somewhat of a positive element, the earlier a person starts making calculated progress to a carefully planned retirement, the better. Nowadays, with artificial intelligence booming, many automated financial advice tools have surfaced. Even though Dave does not discourage their use, there is a certain level of interaction, depth, and personalization that makes a face-to-face relationship unique and valuable.
"It's perfectly fine to leverage automation for certain elements of a retirement plan. However, I also believe that personalized face-to-face advice from an advisor also makes sense and that BOTH have a place in a retiree's planning." stated Mr. Czarnecki.
Dave highlights the following key items that must be planned for to build a secure retirement for anyone's particular situation::

● Health Care Risk
● Inflation & Taxes
● Longevity Risk
● Legacy Risk
● Long-term Care Risk
● Market Risk
In the business world, the term "runway" is used to determine how long a company can sustain itself before going bankrupt with a certain amount of capital. Retirement can be seen the exact same way. With someone's life savings and available funds for retiring, how long can their money last, for the particular lifestyle they plan on having? That question kickstarts the thought process to approach retirement.
Accommodating all the potential scenarios is what makes the difference in sustaining your retirement until the very last days of your stay on Earth. The risks that Dave mentions are those factors that many retirees do not account for and can derail an otherwise solid plan. To give an example, if someone planned for 20 years of retirement income and they retire at 65, that means that they are covered until their 85th birthday. What happens if their lifespan extends up to 95 years?
Proactively planning for longevity risk could have been managed and accounted for a longer life expectancy.
To steer those in pre retirement into starting to think about some of these key factors, Dave recommends using certain online tools that are free and available for anyone with an active internet connection. Some of those useful tools can be found below. More detailed and personalized advice is where an advisor like Dave can come in. More information about Dave and his team can be found on his website davidczarnecki.nm.com
1. This Retirement Savings Calculator can be used to show how contributions can affect an individual's ability to fund their retirement.
2. This Cost of Care Calculator is used to help better understand the potential cost of long-term care services
3. Use this Lifespan Calculator to estimate out how many years an individual may live past retirement
About Northwestern Mutual: is an American financial services mutual organization based in Milwaukee, WI. The financial security company provides consultation on wealth and asset income protection, education planning, retirement planning, investment advisory services, financial planning trust, and private client services, estate planning, and business planning. Its products include life insurance, permanent life insurance, disability income, and long-term care insurance; annuities; investments; and investment advisory products and services.
About Dave Czarnecki: Mr. Dave Czarnecki is a financial advisor with Northwestern Mutual with nearly 15 years of experience in the financial services industry. His mission and main driver is to educate people and show them how bright the future can be by following a comprehensive financial plan, customized for their unique circumstances. Helping them to avoid financial regret and carefully plan to make their dreams come true.
Northwestern Mutual is the marketing name for The Northwestern Mutual Life Insurance Company (NM) and its subsidiaries, including Northwestern Mutual Investment Services, LLC (NMIS) (investment brokerage services), a registered investment adviser, broker-dealer, and member of FINRA and SIPC, and Northwestern Mutual Wealth Management Company® (NMWMC) (investment advisory and trust services), a federal savings bank. NM and its subsidiaries are in Milwaukee, WI. David Czarnecki is an Insurance Agent of NM. Investment brokerage services provided as a Registered Representative of NMIS. Investment advisory service Provided as an Advisor of NMWMC

Contact Info:
Name: Dave Czarnecki
Email: Send Email
Organization: Northwestern Mutual
Website: http://davidczarnecki.nm.com/

Release ID: 89074715
If you detect any issues, problems, or errors in this press release content, kindly contact error@releasecontact.com to notify us. We will respond and rectify the situation in the next 8 hours.