NavicoSoft offers a wide range of services under one roof to help startups, SMEs & corporations realize and propel their digital transformation in Pakistan.
Lahore, Punjab Jun 28, 2022 (Issuewire.com) - The rampant growth of the digital age has altered the business arena and consumer demeanors throughout the world. Pakistan, one of the big players in the Asian region (the world's fastest-growing), also advocates digital connectivity. Embracing the new digital curves, Pakistan, together with its IT & digital marketing companies, uncorks new market opportunities for its web-savvy generation.
NavicoSoft is one of those oldest names in the domain & hosting and online marketing businesses. They are working their fingers to the bones to fortify this digital-tech penetration in Pakistan.
A quick look at NavicoSoft's Years On the Job 
NavicoSoft set foot into the digital-tech space and services in 2008 as an IT company with a set of services. Since its inception, NavicoSoft endeavored to be the best host and marketer to help businesses find their pace both locally and internationally, said NavicoSoft's Business Development Manager. Currently, we have grounds of serving over 10,000 clients in around 200 countries. Also, we are proactively proceeding to bustle it more.
In addition, NavicoSoft has ingrained its dynamic presence in some of the world's biggest business axes, including the UK and Australia.
We embarked on the journey of being an avant-gardist, distilling the recipes of success and growth patterns for businesses of all walks. Gauging our fast-tracked pace towards our mission, we are high-spirited to achieve the subsequent summits of digital space for Pakistan, said' Navicosoft's CEO and founder, Mr. Asif Munir.
Our proficient workforce of commuters is the company's strength. We have confronted the ebbs-and-flows with applaudable tenacity over the years, said the Director of Operations at Navicosoft.
Services Armoir at NavicoSoft
Pakistan's internet penetration rate marked 36.5 percent of the total population at the outset of 2022. So January 2022 statistic check revealed 82.90 million internet users in Pakistan. 
Now the internet penetration hits 54% of the total population as of April 2022, and 123 million active internet users in Pakistan. This snowballing isn't something to gloss over by the businesses. Especially those that seek to increase their reach to a vast number of users. And dream of a successful business in Pakistan said our Business Development Manager.  
With such ever-evolving leaps in mind, we deal with a diversified range of digital solutions for pre and post-website maneuvers. We hold good experience in the digital transformation of startups, SMEs, and corporations in Pakistan. On the surface, we offer domain registration, web hosting, Web Design, Web Development, and Digital Marketing. Also, add-ons to complement the web and security. However, each category embodies a whole realm of services in the relevant sphere to take businesses to new heights. As a result, we truly deliver what we promise and value our users' trust in us. That is why we stand above the crowd of marketing and web hosting companies in Pakistan and other foreign competitive markets.
The Specialist Web Host & Registrar for Nabbing the Right Web Property 
Reinforcing the businesses of all spheres with a web presence and publicizing their services to a broader audience at the national or international level is essential to make headway in the digital space.
Any web property (website) needs a domain and web hosting to go to live and settle on the internet. So making digital presence erection easy peasy for people, we help them start from scratch for their web properties with the right domain and hosting.
We have our distinguished reputation as a global domain registrar pronounced in the domain market. Be it the generic top-level domains, country-code top-level domains, or second-level and third-level domains.
In addition, Navicosoft brings forth the hosting services with state-of-the-art hosting infrastructure and generous hosting resources with Pakistan-based servers. So maximum speed, uptime, and free migration alongside free domain with hosting services are the hotshot.
With our reliable and five-star reviewed hosting services, NavicoSoft is counted among the Top 5 Web hosting companies in Pakistan, said Hosting Division Head at NavicoSoft.
Our add-ons category includes cheap licenses, including cPanel to website security like WordPress security and SSL certificates. 
.PK Domains and PKNIC Cards for Up-To-Snuff Websites Names in Pakistan 
.PK domain is a country-code top-level domain reserved for the Islamic Republic of Pakistan. Alongside the locals, foreign individuals and businesses/ organizations can also use this domain. Users can stand out in a crowd, protect their brand name, and also show their commitment to Pakistani culture with the PK Domain Name. So, we help register the right Dot PK extension for general businesses to educational institutes and non-profit organizations in Pakistan at low costs.
Our PK domain inventory encompasses but is not limited to .com.pk, .net.pk, .org.pk, .fam.pk, .biz.pk, .web.pk, .edu.pk, and .info.pk. We also pitch in to render the government-only domains. Domains specific for Pakistan or its provinces and related territories including in Punjab, Sindh, Baluchistan, Khyber Pakhtunkhwa, Gilgit Baltistan, and Azad Kashmir. Users can grab .gov.pk, .gob.pk, .gog.pk, .gop.pk, .gos.pk, .gok.pk, .gkp.pk for their governances and authorities related web presence.
Furthermore, we are a top seller acknowledged by the PKNIC Registry and an early SRS member. So to make .PK domain registration and renewal are more low-budget, fast, and easy; we provide PKNIC Card with flat discounts. So buy these prepaid domain cards in bulk without any hidden fee and register/ renew the domain(s) in a couple of minutes.
Voluminous Hosting Menu 
We are a long-experienced web hosting agency in Pakistan. Therefore, at Navicosoft, one can find all types of hosting solutions, from shared hosting to cloud servers and Dedicated Hosting in Pakistan to email marketing servers. Our offered VPS Hosting in Pakistan is one of its kind for the perks it bestows on our users. The list starts from root access to optimizations and the pre-installation of essential software.
Charting out the other services, we also offer Crystal Reports & OJS hosting and all types of app hosting and CMSs hosting. So we are more than ready to provide Magento, Drupal, Asp.Net, and WordPress hosting in Pakistan.
Navicosoft's Pakistan-based servers allow us to ensure and maintain 99.9% server uptime. Moreover, we proffer all hosting services with location-based high-tech servers. We own multi-location and nearest data centers for blazing-fast speeds and the lowest latency rate. Also, our 24/7 customer service via certified hosting experts is the indispensable feature of all hosting packages. So our non-techy users can also be stress-free from the jargon and technicalities. 
In addition, we assemble a 3-day free trial to let our users make informed decisions.
Virtual Salespersons For Businesses!
Statistics show that 70-80% of individuals tend to research a company online before visiting it or making a purchase. Whether in-store or via an e-store. That means businesses without a digital presence are cocksure to lose these potential customers, said our Marketing Analyst.
However, many businesses still aren't on the ball. So we are on a mission of pushing more people/ businesses into the digital space with creative web design and web development, said' CEO Asif Munir. 
Our design services extend to WordPress Design, PSD to HTML & PSD to WordPress conversions, and Logo and Business Stationery Design. In addition, purpose-built development covers Shopify, Magento, WordPress Development, Ecommerce Website creation, OJS Development, WooCommerce Optimization, and more.
All small to large websites' design & development come coherent with the UX, UI, pixel-perfection, mobile-friendliness, SEO-friendliness principles, and strategies. With a commitment to deep-rooted creativity, intuitiveness, customization, and exquisiteness. We also propose App Development (Mobile, Hybrid, Native, and Android) using a wide range of technologies.
Post-Website Digital Solutions Silhouette 
We are mindful of the need for all the marketing channels to drive brand awareness, customer interest & retention, and revenue for the business. Also, we are in touch with the ever-changing algorithms that make up SEO and rapidly dynamic marketing trends. Therefore, being an ROI-driven Digital marketing agency in Pakistan, we move forward with a clearer sense of direction. 
We excel in offering Search Engine Optimization (SEO), Pay Per Click (PPC), and Search Engine Marketing (SEM). Furthermore, our Social Media Marketing services synthesize all social venues such as Facebook, Instagram, Twitter, YouTube, LinkedIn, etc. Additionally, we also cater to Email Marketing/ Marketing Automation, Content Marketing, Affiliate Marketing, Video Production & Marketing services, Native Advertising, Online PR, and Inbound Marketing in Pakistan.
More marketing add-ons on the way, SEO analysis, analytic tracking, monthly reporting, ranking optimizations, redesign, and rebranding.
Bespoke Solutions for Every Setup & Client 
NavicoSoft is passionate about making its clients keep up with the competition and their customer expectations, said' NavicoSoft's marketing manager. Over the years, our teams have turned many businesses into looming brands with a booming local and foreign consumer base.
We never deal with our clients with a cookie-cutter strategy. Instead, we have shaped our service style to infuse the custom solutions from Web Hosting services to Digital Marketing based on the location and target audience of the business/ brand, said' Navicosoft's Director of Operations.
Prices Without Any Strain On The Pocket 
We decisively understand that business owners have to pinch pennies to meet the digital services' ends. Therefore, driven by cost-efficiency, we relentlessly help them save some money. So we incline to charge affordable pricing from domain and hosting to digital marketing services in Pakistan.
NavicoSoft is in affinity whether users need a PK domain, Pakistan-based hosting servers, or online marketing to target the Pakistani audience for local or international business. Our hosting to marketing services is seamlessly accessible to locals and global clients without the restriction of having a local presence or admin contact presence in Pakistan.
Another characteristic that makes us unique from the rest is we accept a long streak of payment methods. So, they can conveniently pay with cryptocurrency (Bitcoin, Bitcoin Cash, Altcoin), PayPal, and all local methods without any location constraints.
About NavicoSoft 
NavicoSoft is an award-winning IT company with an Asia-based headquarter (Pakistan), and has satellite offices in the UK and Australia, and over 10,000 clientele worldwide. Fueled by all fields experts workforce, it offers services including Domain & Hosting, Design & Development, and Digital Marketing with custom solutions for each niche and all-scale businesses. With built-in digital expertise, Navicosoft gravitates toward online business development to setting businesses in line with the digital era with transparency and reasonable prices.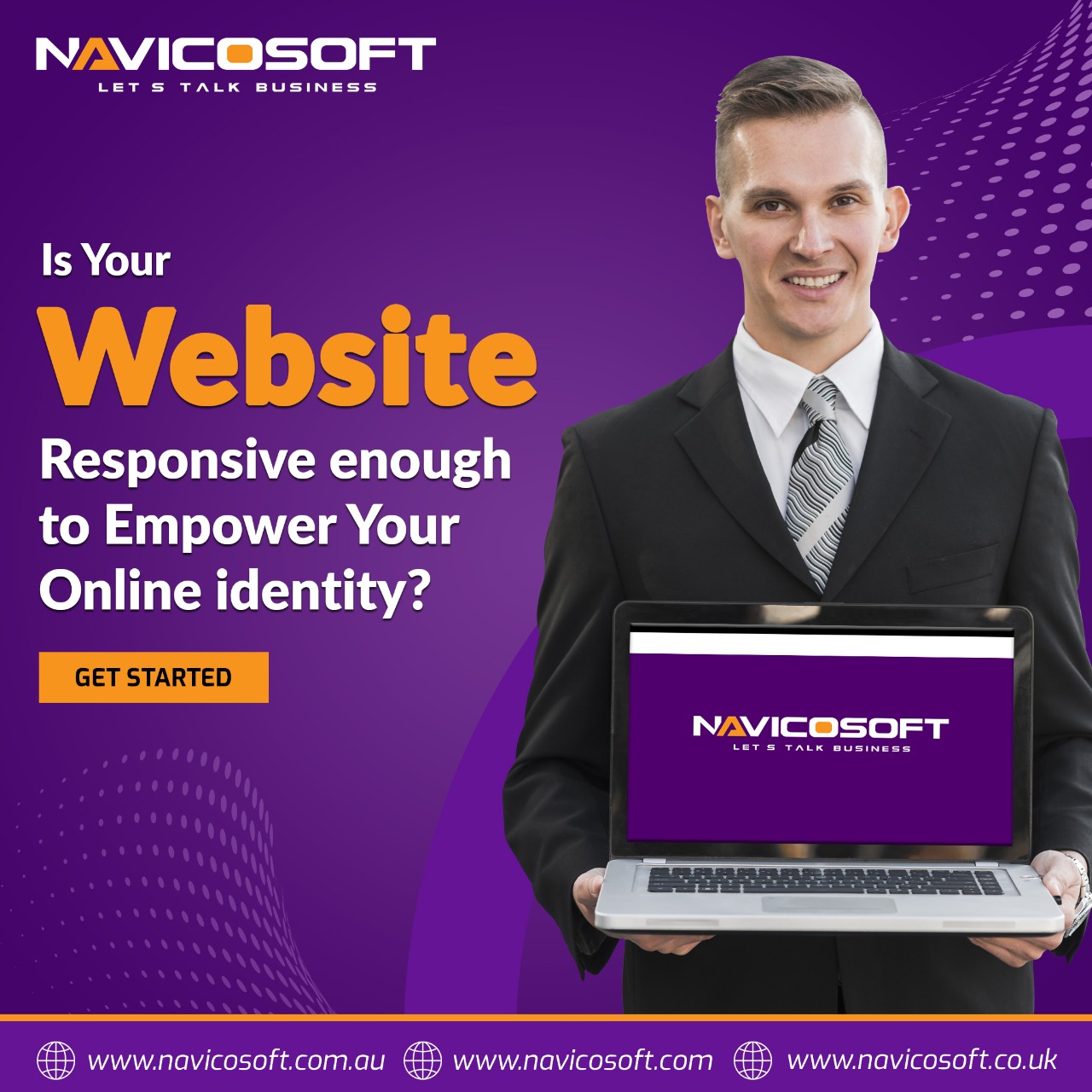 Media Contact
Navicosoft
03000341252
1st Floor, Emporium Center, Street 1, PAF Falcon Complex Gulberg 3, Lahore, Punjab
Source :Navicosoft
This article was originally published by IssueWire. Read the original article here.