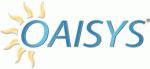 TEMPE, AZ -- (Marketwired) -- 07/17/13 -- OAISYS®, a leader in business call recording and contact center management solutions, today announced that it has won a 2013 Avaya DevConnect Partner Excellence Award.
OAISYS was awarded the DevConnect Innovation Award for its Talkument and Tracer voice compliance and quality monitoring solutions that use Avaya Speech Analytics technology to deliver an audio mining toolset, which is affordable to small and mid-size enterprises. These OAISYS solutions are currently available via the DevConnect Select Product Program.
"OAISYS is proud to receive a 2013 Avaya DevConnect Partner Excellence Award," said Brian Spencer, president of OAISYS. "As a long-time Avaya partner, we understand the importance of delivering excellence in products as well as services to both the customer and channel. It is an honor to receive the DevConnect Innovation Award."
Via OAISYS Speech Search functionality, call recordings related to a specific keyword or phrase can be easily located, even across extremely large volumes of audio data. This helps organizations easily and affordably address an evolving array of regulatory requirements, effectively mitigating the risk of non-compliance while also enhancing the customer experience.
OAISYS is one of just six Avaya Technology Partners to receive a 2013 DevConnect Partner Excellence Award. Recipients were considered for specific solution capabilities and characteristics of excellence, including innovation and creativity in addressing business challenges; services to build customer relationships; leadership excellence; integrity in partnering with Avaya, channels and customers; and commitment to the promotion and growth of Avaya.
"With the DevConnect Partner Excellence Awards, we wanted to formally recognize those companies that truly embrace all aspects of 'The Power of We' and in working with Avaya are helping our mutual customers attain new successes in their respective business operations," said Eric Rossman, vice president, Developer Relations, Avaya.
About OAISYS:
OAISYS® is a leading developer of call recording and contact center management solutions for a wide range of organizations, from small- to medium-sized businesses to multi-site large enterprises. The OAISYS Talkument voice compliance and Tracer quality monitoring applications help businesses mitigate risk and enhance customer service by digitally capturing phone-based interactions for simple retrieval, playback and management. OAISYS solutions are compatible with leading business communications system providers, as well as SIP-based communications services. OAISYS is headquartered in Tempe, Ariz. OAISYS Limited is located in Cambridge, England. For more information please visit www.oaisys.com.
Add to Digg Bookmark with del.icio.us Add to Newsvine