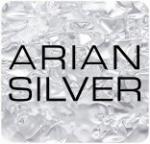 LONDON, ENGLAND -- (Marketwire) -- 01/09/13 -- Arian Silver Corporation ("Arian" or the "Company") (TSX VENTURE: AGQ)(AIM: AGQ)(FRANKFURT: I3A), a silver exploration, development and production company with a focus on projects in the silver belt of Mexico, today announced the Company has drawn down GBP 145,000 of its GBP 5 million Standby Equity Distribution Agreement ("SEDA") with YA Global Master SPV Ltd ("YA"), as announced by the Company on 27 September 2012.
Under the terms of the SEDA, the Company has allotted, conditional on admission, 1,019,894 Common Shares of no par value to YA at a price of GBP 0.142172 pence per share. This price is calculated under the terms of the SEDA.
An application has been made to the London Stock Exchange for 1,019,894 Common Shares to be admitted to trading on AIM and it is expected that admission will occur at 8.00 a.m. on 15 January 2013. The new Common Shares will rank pari passu in all respects with the existing Common Shares.
Following this share issue the Company has in issue 305,918,173 Common Shares with voting rights.
Neither the TSX Venture Exchange nor its Regulation Services Provider (as that term is defined in the policies of the TSX Venture Exchange) and no stock exchange, securities commission or other regulatory authority accepts responsibility for the adequacy or accuracy of this release nor approved or disapproved of the information contained herein.