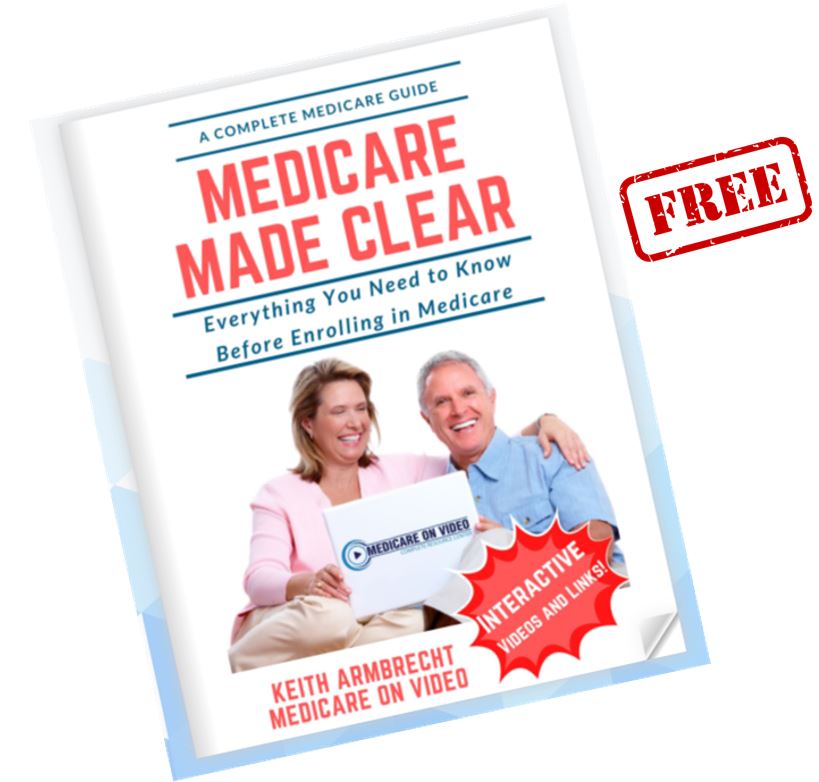 Treasure Island, FL - Keith Armbrecht, Founder of Medicare on Video has recently released his educational eBook, 'Medicare Made Clear.' This book, which is free and available for instant download on Medicare On Video's website, explains everything you need to know about signing up for Medicare. In his book, Keith goes through the entire Medicare process in easy-to-understand terms, including helpful videos and links to break everything down into the simplest explanation.
"If you are about to start Medicare, you will find this book to be invaluable. I have included everything you need to make the right Medicare choices. It even includes videos where I explain the different parts of Medicare and the links you need to help you sign up," says Keith Armbrecht.
As much as people try to avoid the fact that they are turning 65 or older, it remains true that this is the most important time to re-assess healthcare plans, and start looking at how and when to enroll in Medicare. Even though the enrollment process at first glance may not seem overly burdensome, it can become complicated quickly! 'Medicare Made Clear' debunks the myths surrounding enrollment in Medicare. Keith reviews all the parts of Medicare, as well as the different enrollment periods, to help beneficiaries be sure that they not only enroll during the correct enrollment period but are also not hit with any late penalties. He even reviews eligibility for future enrollment periods to help people already enrolled in Medicare to make changes to their coverage. The Medicare on Video team can also find applicants an affordable supplemental plan to keep them from paying high out-of-pocket costs, as well as review standalone plants to maintain quality of life in cases where there is no coverage for routine dental, vision, or hearing exams.
Keith also further explains the differences between Medicare Part C and Medigap plans. He then goes on to review what exactly Medicare Supplements are, and the plans available ranging from plan A-D, F, G, K-N, and even lesser-known plans FHD and GHD. The book also reviews state-specific rules for Medicare Supplement plans.
'Medicare Made Clear' really delves into helping applicants compare and choose Medicare plans based on their individual needs. According to Keith, 'Medicare can be pretty crazy! It's not easy knowing everything you need to be able to make the right choices. I wrote this book to help you along the way. I cover all Medicare topics in plain English and even include helpful videos! I hope you find it helpful and allow me to assist with your choices. The best part is - no cost to you to allow me to help!"
According to George M, "Medicare on Video helped me tremendously and yes, Medicare on Video can help you too! Ask any question and get answer tailored just for you based on solid knowledge and research. Their database is also so fast you will receive a response almost immediately! It is a one on one painless over-the-phone session, with no confusing switching screens on your computer. The Medicare On Video team was able to save me money, and more importantly lots of time and aggravation. The best part? Everything was free of charge! Medicare on Video has the rare ability to select just the right plan for you; I sincerely appreciate all of their help."
For more information about Medicare, please download free eBook at www.medicareonvideo.com/freebook
Media Contact
Company Name: Medicare on Video
Contact Person: Keith Armbrecht
Email: Send Email
Address:12438 1st St W
City: Treasure Island
State: Fl 33706
Country: United States
Website: http://www.medicareonvideo.com/freebook