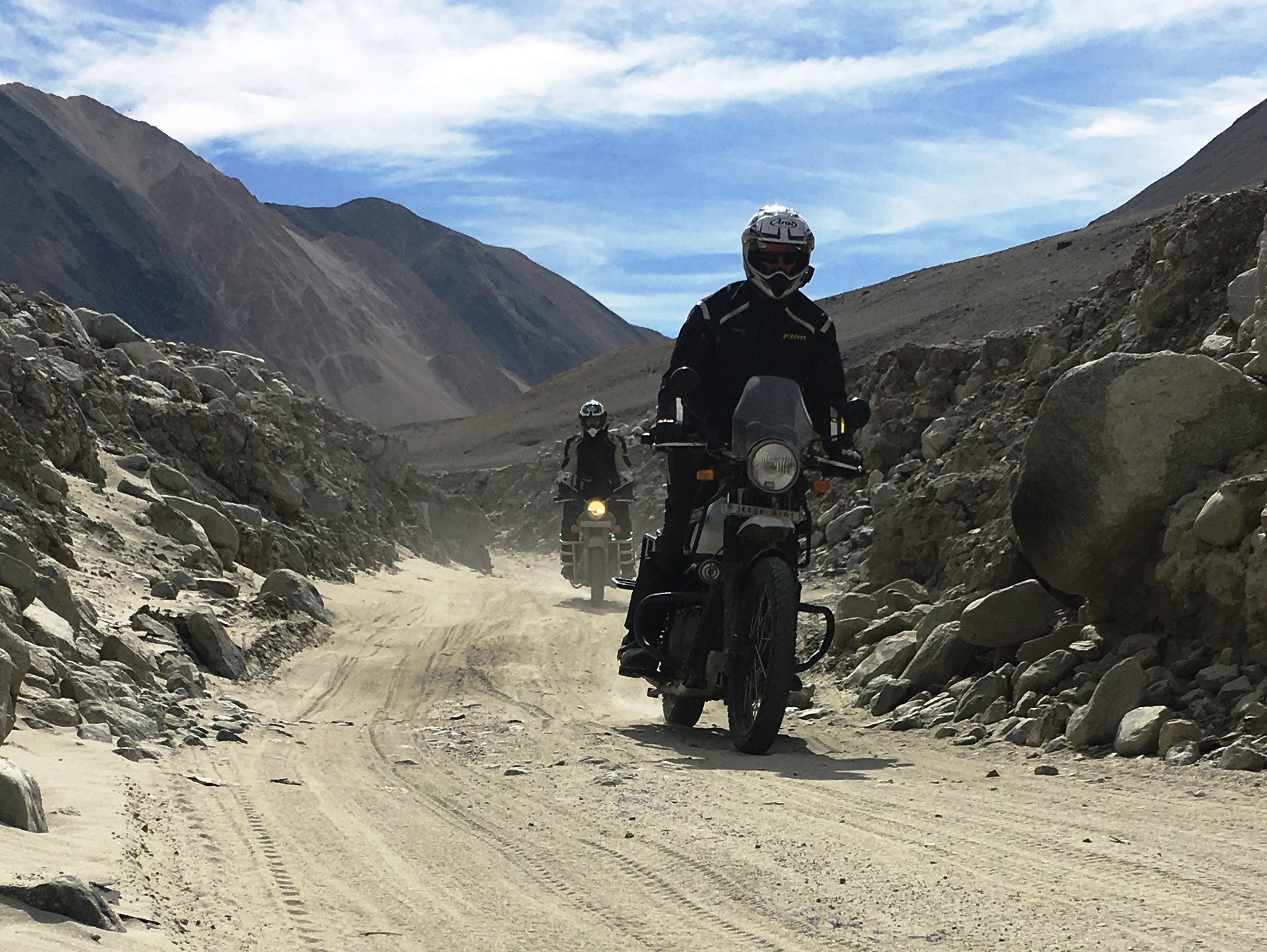 Difficult roads often lead to beautiful destinations. Wild Triumph, India's leading adventure and luxury motorcycle tour agency has curated a list of most popular road trips that should definitely be in your bucket list.
Touring on a motorcycle is a life changing experience. In contrast to a traditional car trip where you feel confined within a small space, exploring the nature on two wheels offers an absolutely vivid and astounding experience.
No wonder the concept of Motorcycle touring has changed in the last 10 years. As per a report from Statista; worldwide revenue in the off-road motorcycles segment is projected to reach US$6,549m in 2021. Additionally, the global adventure motorcycles market is expected to post a CAGR of above 10%.
There are hundreds of scenic roads across the world, but the greatest of all rides are spiced by the thrill of sharp bends, high passes, remote campsites, arid deserts that are only found in parts of Asia.
Let's take a look at 5 of the best rides across Asia, whether for a weekend trip or a multi-day adventure tour.
1. Mustang Valley, Nepal
North of the mighty Annapurna, tucked away between Tibet and Nepal, stands the magnificent Mustang Valley – a remote, transcendental, tempestuous region with extreme mountain roads.
This undisturbed piece of land offers breath-taking sceneries, panoramic landscapes, snow clad mountains, pervasive culture and an incomparable riding experience. Mustang valley is a true gift to the earth and you must see it to believe it. It allows you to witness the uniqueness of barren landscape, rocky trails and views of Nilgiri, Annapurna, Dhaulagiri and the other Himalayas.
Motorcycle touring in Nepal has always been in the priority bucket list of adventure enthusiasts. If you miss touring this place, you will definitely miss a lot in your life!
2. Chiang Mai, Thailand
The Northern Province of Chiang Mai is a hub of motorcycle touring in the surrounding countryside. Here both on and off road trips are available throughout the greater area with longer tours crossing into neighbouring Laos and Myanmar.
The famous "Road 1148" in Nan, with its hundreds of rapidly following curves, is one of the best motorcycle roads in Thailand. Experience the culture and temple metropolis of Chiang Mai on this breathtaking Thailand motorcycle tour into the mountainous triangle of Thailand, Burma and Laos. No one will forget these curvy experiences through dreamy landscapes any time soon!
3. Ladakh, India
"The land is so barren and the passes so high that only our fiercest of enemies or best of friends would want to visit us."
Absorbing the austere beauty of riding to the remote corners of the Himalayas is an experience like no other, anywhere. Unlike any other journey you may have made, unlike anywhere you have been, the experience of undertaking a motorcycle tour in Ladakh is beyond imagination. You also get a chance to ride across Khardung La & Chang La; most adventurous high altitude passes of the world. Though, only few lucky ones actually make it to through astounding Himalayan region on their motorbikes.
There is no other place in the world that has so much to offer. The journey is full of challenges and excitement making this a ride of a life time. 
4. Ulaanbaatar, Mongolia
A land of infinite wilderness, Mongolia takes you by surprise and leaves an indelible impression. You can feel nothing but captivation for the Mongolian nomads' unique way of living, these unparalleled horse riders lost in immensity. From the capital city across the lush, green Steppes, among the turquoise coloured lakes and through the hills and mountains, traverse the most spectacular region of Mongolia from the Centre to the North West.
The vast beautiful emptiness will bring you back in time, closer to nature, and leave you in awe each day on your Mongolia motorbike tour.
5. Rajasthan, India
A ride as colourful as the land it passes through. Motorcycle tour of Rajasthan is a multi-day ride through deserts, jungles, forts, palaces, towns, villages and much more. Get close with the history, architecture, culture and cuisine of the land of the maharajas.
Rajasthan really is the jewel in India's crown. Powerful forts loom from mountain tops, their battle-scarred ramparts still defying long-dead enemies. The intensity and spectrum of colours in Rajasthan are impossible to ignore. Resplendent colours, mellifluous sounds, sumptuous tastes, and regal grandeur in the surreal landscape of the Thar Desert makes this trip awe inspiring.
Media Contact
Company Name: Motorcycle Tours by Wild Triumph
Contact Person: Amanda S
Email: Send Email
Phone: (+91) 9953434781
Address:21 Lake Avenue
City: East Brunswick
State: NJ
Country: United States
Website: wildtriumph.com