Nuvia Dental Implant Center is a leading dental implant clinic committed to helping patients regain their old smile. They believe that their proprietary method makes all the difference in the safety, effectiveness, and comfort of patients' dental implant procedures. In line with this, they have issued an update on what influences tooth extraction costs while preparing for an implant.
Salt Lake City, UT – February 17, 2021 – In a post on their website, Nuvia Dental Implant Center has outlined the issues related to the cost of dental implants in Salt Lake City. While addressing the widespread belief that dental implants are expensive, the clinic affirmed that the extraction alone plays a significant role in this.
The cost of tooth extraction is calculated based on a variety of factors. As such, each patient's bill for extraction may vary widely. That said, the average price range for tooth extraction in the United States is between $75 up to $200 per tooth. In some cases, anesthesia and an anesthesiologist may bring the total cost well above $200.
If a tooth is impacted, meaning it is stuck beneath the gums and has not yet 'erupted,' this requires minor surgery and anesthesia. Impacted teeth cost upwards of $600 to $4000 per extraction. Lastly, the other issue that may influence the overall cost of dental implants in Salt Lake City is the provider. There will be differences between providers based on experience, facility, modern technology, experience, and more.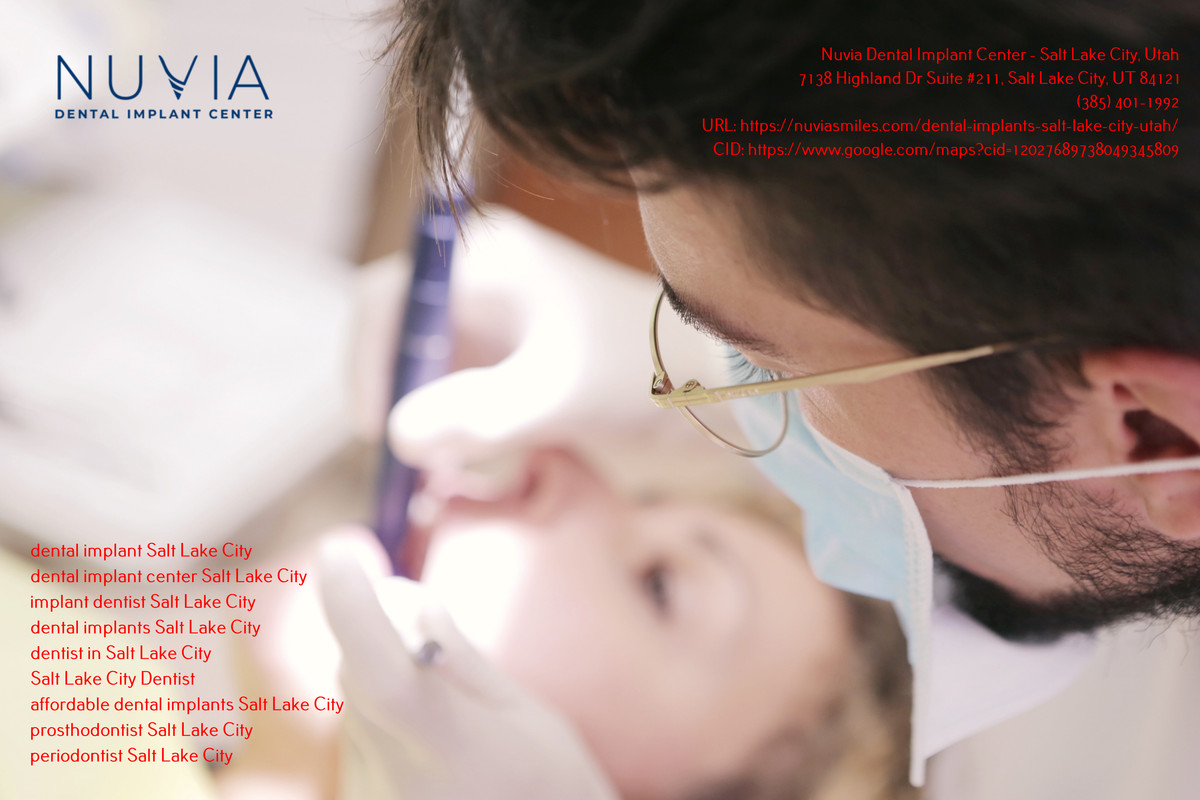 About Nuvia Dental Implant Center
Nuvia Dental Implant Center believes that a new smile restoration is a life-changing investment, and that is why they offer affordable solutions. With dental implants, patients' unique smiles will improve their oral health, and its beauty will last a lifetime.
Media Contact
Company Name: Nuvia Dental Implant Center – Salt Lake City, Utah
Contact Person: Adam Steere
Email: Send Email
Phone: (385) 401-1992
Address:7138 Highland Dr Suite #211
City: Salt Lake City
State: UT
Country: United States
Website: https://nuviasmiles.com/dental-implants-salt-lake-city-utah/