No Small Thing: Why International Small-Cap ETFs Now?
November 20, 2020 at 10:53 AM EST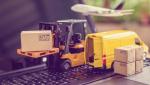 Smaller stocks, including those hailing from ex-U.S. markets, are delivering big for investors in recent weeks. Many market observers expect this theme will continue into 2021, offering opportunity with the ERShares International Equity ETF (NYSEARCA: ERSX). ERSX tracks 50 non-U.S. companies from...