A Momentum Market: How Long Will It Last?
November 16, 2020 at 17:20 PM EST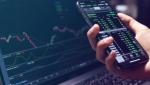 By Roman Chuyan, CFA, President, CIO, Model Capital Management LLC Our Equity Model's forecast for the S&P 500 remains positive as investors redeploy cash balances. A shift from Economic to Market factors occurred; momentum now drives the rally. Our models continue to dictate bullish...