International and Small-Cap: The Missing Investment Piece?
November 09, 2020 at 10:41 AM EST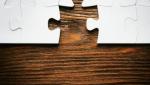 Small-cap stocks, including those with international flair, are picking up momentum, a scenario that brings opportunity with the ERShares International Equity ETF (NYSEARCA: ERSX). ERSX tracks 50 non-U.S. companies from around the world with market capitalizations between $300 million and $5...