Can Big Tech Earnings Save Stock And Index ETFs?
October 29, 2020 at 15:06 PM EDT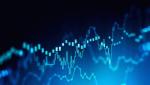 The stock market was pulverized on Wednesday as mounting virus cases and election uncertainty drove investors to safe havens like bonds and cash, but can Big Tech earnings reports save the day? In an echo of Monday's action, all three of the key benchmark stock indexes caved yet again on Wednesday,...