Can Working from Home Boost Your Portfolio?
October 22, 2020 at 11:58 AM EDT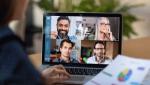 The newly minted Direxion Work From Home ETF (WFH) is one of the great stories among this year's group of rookie exchange traded funds. It owes a big assist to the coronavirus pandemic, but WFH has plenty of long-term positives to offer as well. WFH offers access to companies across these...