Will Online Shopping Keep Retail Afloat this Holiday Season?
October 20, 2020 at 12:37 PM EDT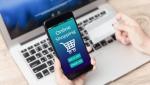 The Covid-19 pandemic did no favors for certain corners of the retail market, especially brick-and-mortar stores that were already facing stiff competition from online retailers. However, it also paved the way for innovation from companies willing to enhance their online shopping presence....