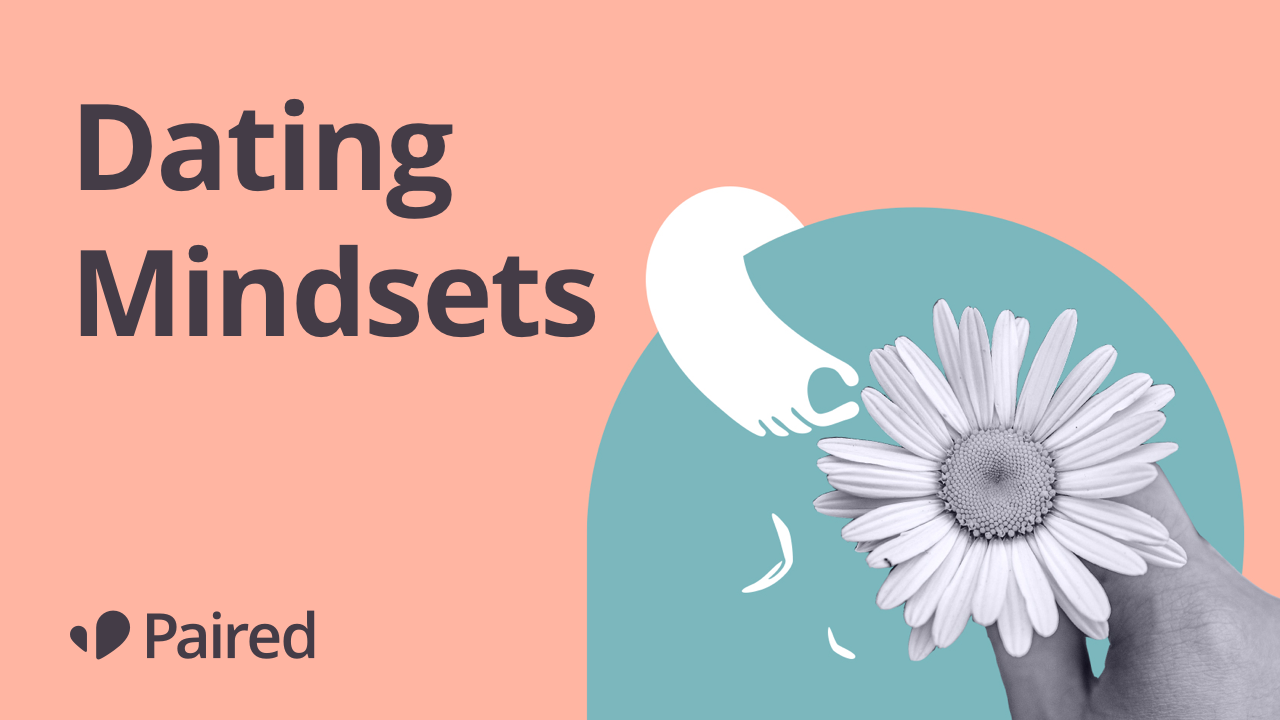 "When you know what's false about love, what's true about yourself and your partner's attachment styles, and what to expect in a mate - you're ready for the love of your life. Join me for all this and more at my Dating Mindsets course with Paired."
- Dr. Duana Welch
Paired, the app to improve couples' intimacy and communication in 10 minutes or less per day, offers new science-based Dating Mindsets course from Love Factually author and coach Dr. Duana Welch
EUGENE, OREGON - October 9, 2020 - Dr. Duana Welch, the science-based dating-and-relating coach and author of the Love Factually book series now out in five languages, today announced the launch of her new Dating Mindsets course at Paired, the app to help couples enhance their intimacy and communication in 10 minutes or less per day through small, doable actions. 
The course covers how to dispel dating myths, how to understand each partner's attachment style, and crucial qualities to seek in a partner. It includes case studies to illustrate common dating challenges, and exercises to put learning into practice. The course also features a downloadable workbook full of dating tips, relationship insights, case studies, and more. Additionally, Welch contributes Daily Tips to the app—short recordings that help couples with specific challenges in long-term relationships. The information provided in-course and throughout the app applies to everyone, no matter their sexual orientation or gender, and is based on science as well as practice. 
"No app before has helped couples find and strengthen intimacy and communication in such a concrete way, and I'm delighted to offer the Dating Mindsets course, daily relationship tips, and more with Paired. Working alongside science-and-therapy greats such as Married At First Sight's Dr. Pepper Schwartz and long-term love expert Dr. Terri Orbuch has been immensely rewarding, all the more because the information is based on what truly works in relationships. I am looking forward to hearing from app users whose love lives take off because they use Paired," Welch says. 
Continues Welch, "Most couples wait a full six years after a problem's onset to seek any form of counseling, and by then it's often too late. All couples have differences, but caught early, most of these can be happily dealt with. This app makes crucial information and practice accessible to people in the comfort of their home, before problems get gridlocked. With my Dating Mindsets course on the Paired app, couples can ease the path to long-term love from the very start." 
About Dr. Duana Welch & Love Factually:
Dr. Duana Welch (pronounced DWAY-nah) is the original Love Factually author and coach known for using social science to solve real-life relationship issues. She was a professor at universities in Florida, California, and Texas across 20 years, and has contributed to NPR, PBS, Psychology Today, and numerous other outlets, podcasts and videos. Her first book, Love Factually: 10 Proven Steps from I Wish to I Do (2015), is now out globally in five languages; it and all other titles in the Love Factually books series rely on science rather than opinion to help men and women find and keep the right partner. She is an expert for relationship app Paired, where her course Dating Mindsets is featured. Her Love Factually client practice is global, via Skype and other technologies.
For more information and free content, see LoveFactually.co. 
About Paired: 
Paired is an app for couples to improve communication and deepen intimacy in their relationship in just ten minutes or less a day. It combines audio courses from clinical psychotherapists and academics with fun daily questions and quizzes to answer with your partner, helping couples to take small, positive steps to improve their relationship each day. Paired is backed by a number of Europe's leading business angels, including Taavet Hinrikus, Co-founder of TransferWise, Ed Cooke, Co-founder of Memrise, and Bernhard Niesner, Co-founder of Busuu. 
Media Contact
Company Name: LoveScience Media
Contact Person: Duana C. Welch
Email: Send Email
Phone: 512-529-7499
Country: United States
Website: www.lovesciencemedia.com