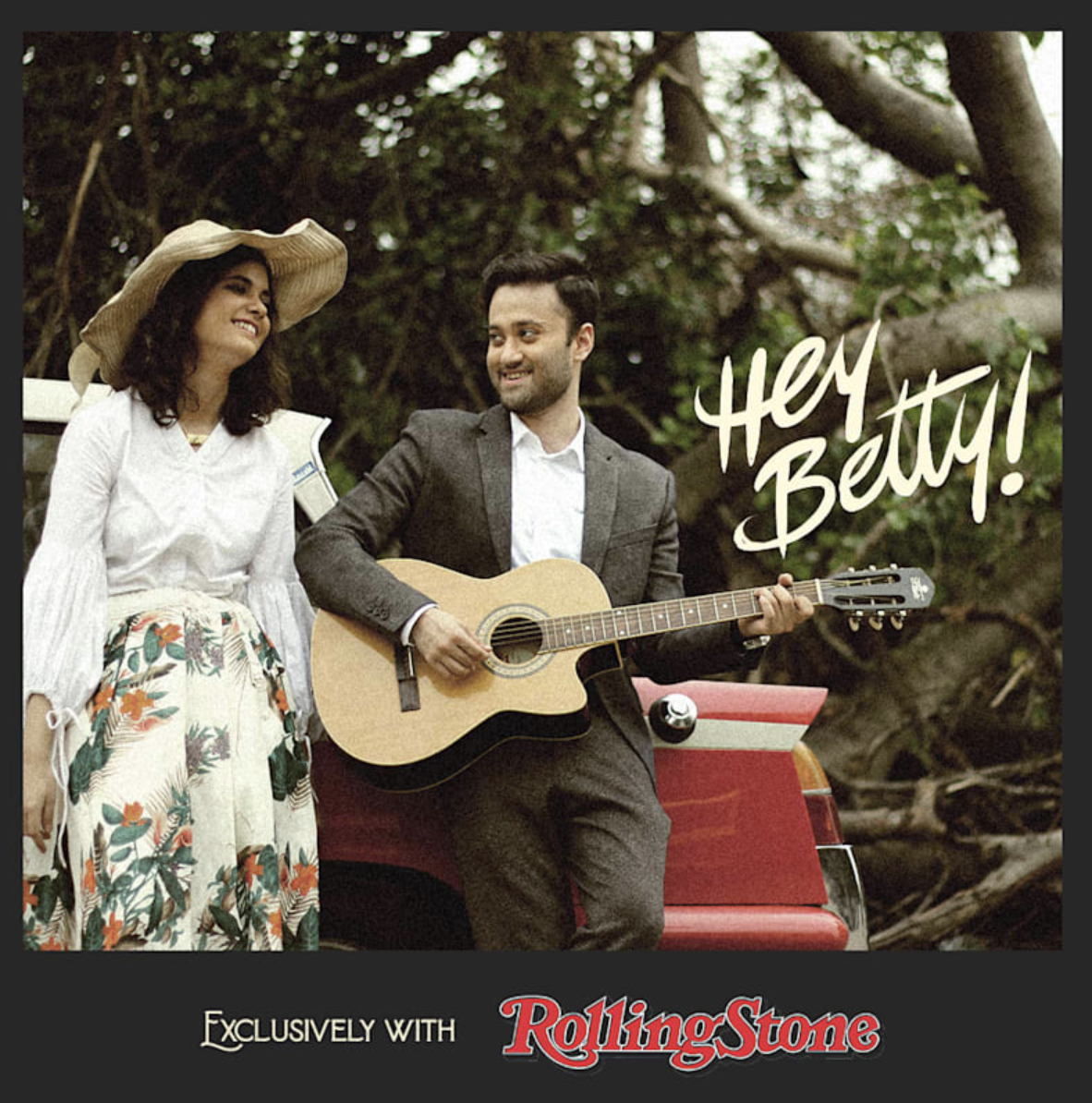 September 16, 2020 - Aaryan Banthia's English single, "Hey Betty" is a nostalgic number that expresses a boy's love at 10 and the innocence associated with it. Aaryan says his music complements the sweet feeling that people cherish in their hearts long after their first crush. 
Aaryan, a guitarist, singer, songwriter, and musician, already has a fan following in the UK where he has performed live. Even while studying for his under graduation in the UK, music was his passion and he kept working to improve it. His life in the UK exposed him to various genres in music, influencing him and his personal styles. With the release of "Hey Betty" his style has been compared with those of guitarist and song-writer, John Mayer. 
The single has already crossed half a million views on YouTube and accolades have been pouring in from the USA, Germany, Ukraine, Iran, and Indonesia. In India too it has been well received.  The single was exclusively released with Rolling Stones India, under the Country Pop genre. 
Even though he would pick up relatively hard numbers very early in life, Aaryan's passion for music was kindled after he was exposed to Dire-Straits, Jon Bon Jovi, and John Mayer while he was in school. He started singing at an early age. However, his precocious talent was known only to his close family. The feedback he got from his live performances in the UK at Hard Rock Cafe, Live Lounge, and 100 club eventually helped him to decide to learn music and take it seriously.
Aaryan feels he has been able to bring out the feelings of innocent love through "Hey Betty" and is confident that people would be easily able to relate to it. It is one of his favorites that is very close to his heart.
Aaryan is now based in Mumbai and is training in Hindustani classical music. He has a very western touch in his voice and has covered songs of Bon Jovi, John Mayer, Pink Floyd, Bryan Adams, Ed Sheeran and others through his performances in the UK.
For more information, use the media contact outlets below.
Media Contact
Company Name: Aaryan Banthia
Contact Person: Media Relations
Email: Send Email
Country: India
Website: https://www.aaryanbanthia.com/