The campaign, titled InspireMSP, encourages people to visits museums in Minneapolis/St. Paul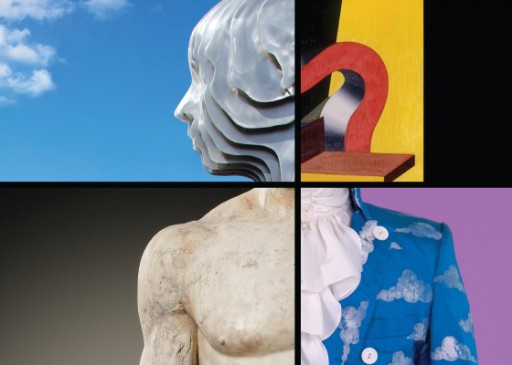 MINNEAPOLIS - September 14, 2020 - (
Newswire.com
)
Under the theme "Art misses you", four prominent arts institutions have teamed up to let the community know they have reopened. The collaboration currently includes the Minneapolis Institute of Art, Paisley Park, Walker Art Center and Weisman Art Museum and is supported by various media.
The creative for the campaign pairs masterpieces from different museums in unique ways, symbolizing the mosaic of inspiration to be found in Minneapolis/St. Paul. This new perspective of newly combined art is meant to remind and inspire you to believe art is best experienced in person.
"If our community could ever use art, it's right now," said Chris Preston, Chief Creative Officer of Preston Kelly, the agency responsible for the vision of the campaign. "The healing power and inspiration art provides are back, as museums and creative spaces re-open, and we wanted to share and celebrate that with the MSP community." 
InspireMSP represents a unique partnership between the museums. "The Walker is thrilled to be a part of the InspireMSP initiative along with sister museums and cultural organizations," said Mary Ceruti, Executive Director of Walker Art Center. "Working collaboratively is the best way to let our community know we are all excited to safely welcome visitors back."
In addition to featuring art from each museum, the campaign includes an iconic song from Prince. "Paisley Park is excited to partner with our world-class neighboring institutions as we collectively continue to bring art to the people," said Alan Seiffert, Executive Director of Paisley Park. "Prince epitomized resilience and creativity - this collaboration draws on both, and we are pleased to be involved."
The organizations have been able to share ideas and resources to ensure safe openings for all. "I am so proud of the way Twin Cities' cultural organizations have united to help each other navigate these unprecedented times, share resources, and learn from one another," said Kristin Prestegaard, Chief Engagement Officer of Minneapolis Institute of Art. "We're working collectively to create a safe, welcoming visitor experience that continues our mission of inspiring the imagination. We're here when you are ready to return."
The campaign launched in Mpls.St.Paul Magazine's September issue and will continue throughout September & October. Learn more about the campaign and explore the art at InspireMSP.com. Other arts organizations are encouraged to be part of this campaign and if interested should email inspiremsp@prestonkelly.com.
About InspireMSP
InspireMSP is a collaboration of MSP museums and creative spaces working together to promote art engagement, inspiration and community healing. Museums such as the Minneapolis Institute of Art, Paisley Park and Walker Art Center are open. Others, like Weisman Art Museum, announced its reopening on October 1, will open their doors again very soon. The InspireMSP campaign is made possible by Preston Kelly, BEDD Head Media, Mpls.St.Paul Magazine, Editor, Randall Kramer, OUTFRONT Media, and other Twin Cities media.
Related Links
InspireMSP
Press Release Service by
Newswire.com
Original Source:
MSP Arts Organizations Join Forces to Deliver Message That Museums Are Open