Annual benchmarking program identifies best practices at best-in-class manufacturing facilities
(PRUnderground) September 3rd, 2020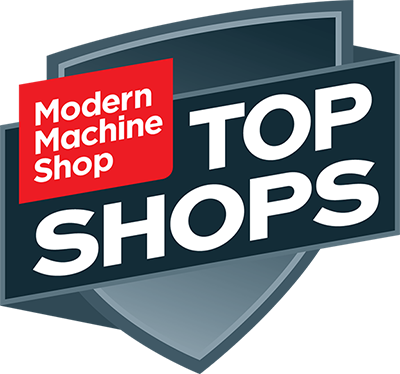 Modern Machine Shop announced that four shops have been chosen for awards based on data submitted as part of the annual Top Shops benchmarking program.
The annual survey enables owners and managers of U.S. computer numerical control (CNC) machine shops to compare their operations' performance and practices against industry leaders. The survey is divided into four primary sections: machining technology, shopfloor practices, business strategies and human resources.
An Honors Program winner is chosen for each of these categories. This year's honorees are Tier One Machining (Human Resources), Advanced Precision Engineering (Machining Technology), Pacon Mfg., Inc. (Shopfloor Practices) and Rimeco Products (Business Strategies).
The Top Shop award winners will be featured during Modern Machine Shop's "Shop Talk" educational series. Running each Tuesday in October through IMTS spark, the program offers a deep dive into success drivers identified by the Top Shops data as well as testimony directly from shop leaders on how they have improved and grown their businesses.
More information is available at http://short.mmsonline.com/tsshoptalk
About Modern Machine Shop
With an emphasis on applications stories and case histories, Modern Machine Shop provides insight into real world applications of metalworking technology. Helping the reader to discover, not only what the technology can do, but how it can change their business, how it can help them serve their customers better and how they can be more profitable as a business enterprise. The parent company Gardner Business Media was established with the launch of Modern Machine Shop magazine in June of 1928. To this day, the Modern Machine Shop brand is recognized around the world as the premier resource for metalworking product and process technology.
Press Contact
Name: JUSTIN COMBS

Phone: 5135278800

Email: Contact Us

Website: https://www.mmsonline.com
Original Press Release.