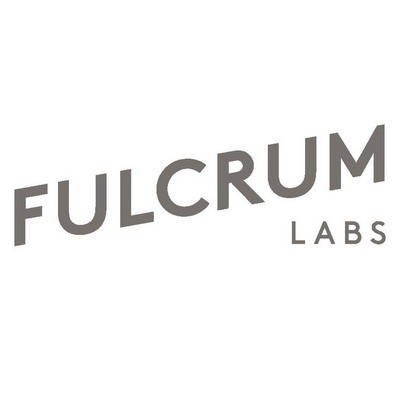 SALT LAKE CITY - June 25, 2020 - (
Newswire.com
)
​Fulcrum Labs, an industry leader in AI-powered adaptive learning technology, predictive analytics and measurable performance outcomes, today announced its partnership with University of Utah's Rocky Mountain Center for Occupational and Environmental Health, a non-profit occupational safety and health training organization. The partnership centers around trainings for Utah state employers and employees with the objective of ensuring successful and safe reopenings of businesses in Utah while maintaining compliance with the National Institute for Occupational Safety (NIOSH) and Centers for Disease Control and Prevention's (CDC) best practices and local government regulations to reduce the spread of COVID-19.
Rocky Mountain Center for Occupational and Environmental Health is providing educational guidelines and direct support for Utah manufacturers to help them plan, protect, and recover their operations during the global spread of COVID-19.
"Many business owners and employees are in crisis as they are trying to reconstitute the operations during this pandemic," said Diane L Johnson, PhD, of Rocky Mountain Center for Occupational and Environmental Health. "Fulcrum Lab's attention to differing learning styles reduces the cognitive load on learners so they can master skills quickly. The Fulcrum Lab's team went above and beyond to help us complete our project and get critical help to business owners across Utah."
With COVID-19 there is no room for error and the training needs to utilize technology that can increase on-the-job application. Fulcrum Labs Adaptive 3.0 training platform is powered by A.I. technology that replicates many of the advantages of a dedicated, one-on-one coach and provides actionable information to predict, verify and increase application-level mastery.
"Fulcrum Labs recently moved its headquarters to Salt Lake City. So, to be a part of Rocky Mountain Center for Occupational and Environmental Health's reconstitution efforts is a real honor," said Patrick Weir, CEO of Fulcrum Labs. "Fulcrum's Adaptive 3.0 learning platform can verifiably and objectively measure what each learner has learned, remembered, and will apply back to the workplace. It's critical employers and employees are applying what they've learned with confidence and mastery at the highest levels in order to reconstitute their businesses safely and effectively."
About Fulcrum Labs
Fulcrum Labs' Mission: turn students (or employees) into learners and turn learners into confident subject matter masters. Fulcrum Labs is a cloud-based, SaaS business solution that is, first and foremost, outcomes-driven. The company's proprietary, Adaptive 3.0 training platform leverages AI, Machine Learning and data-science-driven predictive analytics to: reduce training times and costs; verify employee confidence and skills mastery; identify those at risk of not applying the training; evaluate the integrity of course content; and assess the efficacy of existing L&D systems. Fulcrum has been awarded 19 consecutive Brandon Hall Excellence Awards; was the recipient of Business Intelligence Group's 2019 BIG Innovation award; won Gold in CLO Magazine's 2019 Learning in Practice Awards; and in 2020 was awarded the Association for Talent Development's (ATD) prestigious Excellence in Practice Award. Visit: fulcrumlabs.ai.
Related Links
https://www.fulcrumlabs.ai/
Press Release Service by
Newswire.com
Original Source:
Fulcrum Labs Partners With Utah Non-Profit to Provide Adaptive 3.0 Training for COVID-19 Workplace Safety