Tickers: XTSX:NCI, PINX:NYWKF
Tags: #Telecommunications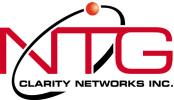 Toronto, ON - TheNewswire - June 12, 2020 - NTG Clarity Networks Inc. (TSXV:NCI) reports its year end results for the fiscal year ended December 31, 2019 (all figures in Canadian Dollars).
Despite management's efforts to raise funds and obtain short term loans, reduced cash flow continued to significantly affect NTG's ability to finance its ongoing work, which caused a slowdown of projects during 2019. These issues resulted in lost revenue over the year. Further to this, management was focused almost entirely on its credit facilities during the second half of the year, and while the Company was able to emerge from the formal bank demand for payment and avoid receivership, management's focus on these issues did not allow for regular operations or new sales which resulted in drastically lower revenue. On a positive note, the debt assignment as announced in December 2019, resolved this Company from any principal installment repayments until the end of August 2020. This has allowed management to again focus on operations and sales. In the latter part of the fourth quarter, several projects picked up resulting in a 55% increase in Q4 revenue compared to the same quarter last year.
Sales for the year ended December 31, 2019 were $8,626,429 representing a 26% decline from the $11,706,467 recorded in the prior year. The gross margin in 2019 was 26% compared to 44% in 2018. Realistic margins are anticipated to be between 30-40%, based on the product mix. The Company posted a net loss of $9.2 million for the year including a number of write-offs and one-time payments, compared to a net loss of $0.4 million in the previous year.
NTG Clarity's operating expenses were up to $6,896,496 in 2019 compared to $4,211,666 in the prior fiscal year. This is primarily because of a one-time End of Service provision for Executives and a substantial foreign exchange loss.
Income Statement Highlights for the Year Ended December 31, 2019 and 2018
December 31, 2019

December 31, 2018

REVENUE

$

8,626,429

$

11,706,467

COST OF SALES

6,373,463

6,571,900

GROSS PROFIT

$

2,252,966

$

5,134,567

Operating Expenses

6,896,496

4,211,666

Other Expenses

4,168,205

1,276,374

Net Income (loss)

$

(9,184,109)

$

(366,044)

per share (basic)

$

(0.16)

$

(0.01)

per share (fully diluted)

$

(0.15)

$

(0.01)
December 31, 2019

December 31, 2018

Current Assets

$

2,588,976

$

6,369,085

Current Liabilities

$

7,079,859

$

10,302,739

Long-Term Debt

$

7,100,712

$

--

Shareholder's Equity

$

(12,102,151)

$

(3,330,273)
Egypt
Egypt continues to be a challenging place to do business with ongoing restrictions on using foreign currency for business operations and on moving funds out of the country. We mitigate much of the risk of doing business in the country as our expenses and the majority of our contracts in Egypt are both in the local currency. In September 2019, we discontinued the EDC Foreign Funds (Risk) Insurance due to cash flow. NTG Egypt's revenue contribution continues to be strong. In 2019, the subsidiary contributed 33% of the Corporation's revenue (2018: 24%).
Kingdom of Saudi Arabia (KSA)
NTG has been doing business in KSA for over 14 years, and ongoing initiatives continue to show returns with 62% of our professional service work and 49% of our revenue being from KSA (2018: 44% and 36% respectively). NTG has developed good brand recognition and a solid track record over the years, which is an asset to our work in the region.
The government policies first implemented in 2018 has increased the cost of doing business in the country and has restricted Canadian companies from doing work with the Saudi government. Despite this, our KSA revenue has remained similar to last year ($4.2 million). Additionally, we have new customers in the banking sector and that work for public sectors, and we look forward to winning new projects accordingly.
Kuwait
Kuwait contributed 8% to NTG's revenue in 2019 (2018: 28%), substantially most of which was in the first half of 2019. As of December 31, 2019, there was no significant revenue generated in Kuwait and no potential replacement of the lost revenue. As a result, management is reviewing legal options to close the business unit.
Oman
In 2019, we continued work for our customer in Oman, who is using our NTS Network Inventory and Project Management modules. The product sales have assisted with recurring revenues from maintenance and support, and extra licenses and provided new opportunities through change requests and new module implementation. Oman contributed 9% to NTG's revenue in 2019 (2018: 11%).
Outlook
In 2019, management's efforts were focused on resolving issues with the Bank and with the cash flow shortfall. Though the Bank is no longer an issue going forward, legacy debt and repayment of short-term loans remain a challenge. All agreements, terms and conditions that applied to the Bank now apply to the numbered Company, which assumed the Bank's indebtedness and security. This Company has agreed not to ask for principal repayments until the end of August 2020. This has provided some cash flow relief, however interest continues to accrue.
In December 2019, the presence of coronavirus was reported in Wuhan, China. After year end, the World Health Organization ("WHO") declared a Public Health Emergency and on March 11, 2020, declared COVID-19 to be a global pandemic. As a result, countries restricted travel, closed schools and non-essential businesses, and asked that people stay home. Countries such as KSA and Egypt, where NTG does most of its work, enforced strict curfews.
As NTG is not designated an essential service, all our offices were closed and staff were asked to work from home. Sales activities and collections have slowed. Existing projects are continuing at a slower pace and acceptance of deliverables by customers is therefore slower. Revenue and cash flow have already been impacted. Though the Canadian government has made a wage subsidy available to qualifying businesses, the majority of NTG's staff is located in Egypt, KSA and Oman and the wage subsidies are not available to NTG. We have taken advantage of the reporting deadline extension for TSX venture-listed public companies for both this annual report and for our Q1 2020 report, which we anticipate will be published on or about July 8, 2020.
At the time of publishing of this report, it is uncertain how long these COVID-19 conditions will last and what economic impact they will have on our business, ongoing cash flows and our ability to continue as a going concern.
About NTG Clarity Networks Inc.
NTG Clarity Networks' vision is to be a global leader in providing networking solutions. As a Canadian company established in 1992, NTG Clarity has delivered networking, IT and network enabled application software solutions to network service providers and large enterprises. More than 300 network professionals provide design, engineering, implementation, software development and security expertise to the industry's leading network service providers and enterprises.
Forward Looking Information
Certain statements in this release, other than statements of historical fact, are forward looking information that involves various risks and uncertainties. Such statements relating to, among other things, the prospects for the company to enhance operating results, are necessarily subject to risks and uncertainties, some of which are significant in scope and nature.
These uncertainties may cause actual results to differ from information contained herein. There can be no assurance that such statements will prove to be accurate. Actual results and future events could differ materially from those anticipated in such statements. These and all subsequent written and oral forward looking statements are based on the estimates and opinions of the management on the dates they are made and expressly qualified in their entirety by this notice. The Company assumes no obligation to update forward looking statements should circumstances or management's estimates or opinions change.
The TSX Venture Exchange does not accept responsibility for the adequacy or accuracy of this release.
For Further Information:
Kristine Lewis, President, NTG Clarity Networks Inc.
Ph: 905-305-1325
Fax: 905-752-0469
Copyright (c) 2020 TheNewswire - All rights reserved.