Should you pay $40,000 for an online college semester this fall?
June 11, 2020 at 16:04 PM EDT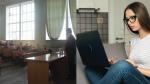 Ryan Carson is the CEO and Founder of Treehouse, an online coding school where users can learn how to code an app and build a website. In an interview with Fox News, Carson broke down why attempting to convert an in-person model of teaching to Zoom is ineffective for students and why paying $40k is 'completely bonkers'.