Qube and Galileo collaborate to bring seamless sophistication to consumers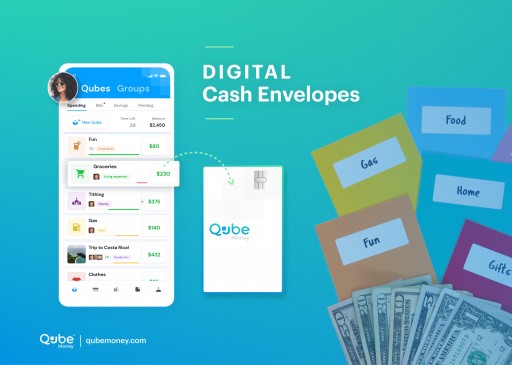 PLEASANT GROVE, Utah - June 9, 2020 - (
Newswire.com
)
Qube Money, an up-and-coming fintech company, has formed a partnership with Salt Lake City-based Galileo Financial Technologies to deliver a banking solution where consumers activate their money on a debit card in real time before each purchase to create financial awareness and intentional spending. This relationship enhances the consumer's ability to spend and save their money with purpose.
Galileo, the API standard for card issuing and digital banking, is a global banking and payment platform that powers world-leading fintechs by removing the complexity from payments. Using the power of Galileo's APIs, Qube Money's consumers gain access to a smart banking solution where financial health is at the core of spending via physical and virtual cards and cardless money movement.
"Galileo's APIs deliver the speed and real-time decision-making necessary to support Qube Money's technology," stated Qube co-founder Shane Walker.
"It's rewarding to put the power of the Galileo API-based platform to work to support another Utah-based fintech innovator," commented Galileo CEO Clay Wilkes. "We look forward to powering Qube as it rolls out its solution to help consumers budget and spend wisely."  
Qube Money is pleased to add Galileo as its payment platform, as it brings added benefits to its customers.
For More Information, Contact:
Scott Henderson
scott@qubemoney.com 
About Qube Money
Qube Money builds banking solutions to make spending and saving with purpose an easy, seamless part of life. Qube's mission is to align people's use of money with their purpose for money and create financial fulfillment. Ultimately, Qube empowers people to experience more abundance, more joy, and more peace with money.
About Galileo Processing
Salt Lake City-based Galileo, the API standard for card issuing and digital banking, is a global payment platform that powers world-leading fintechs, financial services and investment firms by removing the complexity of payments. Galileo makes it fast and easy for businesses to innovate and deliver amazing user experiences. Check out Galileo at www.galileo-ft.com.
MEDIA CONTACT
AD Advertising
Angie@AdAdvertising.com
Related Links
Qube Money Website
Galileo Financial Technologies Website
Press Release Service by
Newswire.com
Original Source:
Qube Money and Galileo Financial Technologies Form Innovative Partnership