Is Bitcoin Likely To Breakout Or Crash Once Again?
May 22, 2020 at 16:14 PM EDT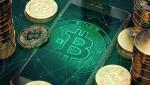 With Bitcoin mounting a comeback since March, approaching the highs of February recently, now investors are wondering what the longer-term prospects of the cryptocurrency may hold. After cresting 10,000 in February, following a run-up that began in December, the world's most renowned...