Will Senate Bill Stifle Gains for China ETFs?
May 22, 2020 at 11:35 AM EDT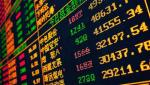 Chinese exchange-traded funds (ETFs) could be left in the cold should a Senate bill pass, which calls for more red tape when evaluating Chinese companies. From a due diligence standpoint, this is good news for the investor with a scrutinizing eye, but it also means that more Chinese companies could...