Will There Be an Oversupply of High Yield in the Bond Market?
May 11, 2020 at 10:46 AM EDT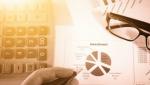 With interest rates at historic lows, companies are taking advantage of the opportunity to refinance current debt for lower rates via bond offerings, especially those that are cash-strapped during the COVID-19 crisis. However, this could spur a glut in high yield debt issues that could flood the...