Is Bitcoin a Plausible Safe Haven in a Panic-Stricken Market?
March 01, 2020 at 02:55 AM EST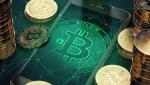 The worst week since the financial crisis in 2008 certainly has investors mulling their options on where to seek safety in this panic-stricken market driven by coronavirus fears. U.S. President Donald Trump held a rare Saturday press conference to help quell the worries, but in the meantime,...