Can 2020 Be the Year for Homebuilder ETFs?
January 23, 2020 at 10:38 AM EST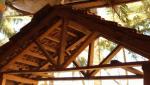 Homebuilder confidence got a boost in light of last week's data, which showed that construction starts in the U.S. grew to a 13-year high with 1.61 million starts in December, according to data from the Commerce Department. Is this an early indication that 2020 could be the year for homebuilder...